INTRODUCTION
In edition 273 of BC Disease News (here), 'Leading Barrister' and Deputy District Judge, Michael Ditchfield, assessed the merit of occupational carpal tunnel syndrome (CTS) claims where the alleged exposure source is computer keyboard use. He did so with reference to the dearth of medical literature on the subject.
This week, Michael delves into a procedural grey area, namely the deadline for serving medical evidence to advance CPR-compliant proceedings.
OPENING COMMENTS ON SERVICE OF CPR-COMPLIANT MEDICAL EVIDENCE
Attempts to wave through the early stages of procedure, in vast quantities of low-value personal injury claims, can throw the occasional curve ball.
In the recent past, claimant industrial disease specialist, Slater and Gordon, attempted to serve computer-generated AMR reports, based on audiometric testing results, with noise-induced hearing loss (NIHL) proceedings.
However, a number of 1st instance Courts ultimately found that AMR reports record the outcome of a test, which cannot not be interrogated in the manner intended by CPR 35 and are therefore not compliant with CPR 35.
Applications were also made by various defendant litigators to strike out these claims on the secondary basis that no (or no valid) medical evidence had been supplied in conjunction with the Particulars of Claim.
DOES THE CPR PRESCRIBE SERVICE OF THE MEDICAL REPORT WITH PARTICULARS?
CPR 16.4 is the applicable rule, which sets out the contents of Particulars of Claim: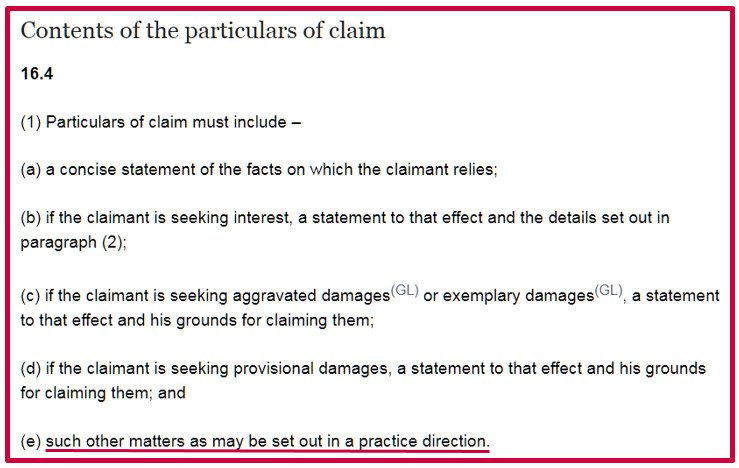 White Book V1 2019 commentary, at paragraph 16.4.1 (below), further elaborates on the purpose that the Particulars of Claim serve. As a matter of preliminary observation, it seems very clear that the function of Particulars is to put forward the factual case which the defendant will have to meet and not to present the completed case on causation.

Nonetheless, it would therefore appear that CPR 16.4(1) imparts no clear duty on claimants to serve a medical report and Particulars of Claim simultaneously – discern use of the conditional tense in White Book commentary: 'a claimant may ...'
WHAT DOES THE RELEVANT PRACTICE DIRECTION SAY?
In spite of CPR 16 wording, Practice Direction (PD) 16 para 4.3 would conversely appear to mandate service of medical evidence with Particulars where the claimant 'is relying' on the evidence of a medical practitioner, while paras 4.1 and 4.2 mandate inclusion of the claimant's date of birth, details of the injury and schedule of loss.


Can PD 16 para 4.3 be read or implied in the literal sense that it appears in the text?
'RELIANCE' ON MEDICAL EVIDENCE IN INDUSTRIAL DISEASE CLAIMS
In a personal injury action, particularly one where an insidious disease, such as NIHL, can only be verified by objective process, some form of equally objective medical evidence is ultimately required and necessary.
Questions of diagnosis and (more fundamentally) causation, cannot be answered without expert input.
Making a causal link between a condition and an alleged incident, or series of incidents, falls to be determined by an instructed medical expert. As a result, a medical report will typically be required to close the circle between duty, breach and cause.
Having identified why medical reports are essential to establish liability and what they must include to provide assistance with a case, the question of when a report must be served by claimants is up for question.
The typical interpretation of PD 16 para 4.3 is that a medical report, conclusive on diagnosis and prognosis, 'must' be served at the same time as the Particulars. It is accepted that a medical report may not draw conclusions on issues of causation or apportionment.
PD 16 para 4.3 is drafted in the present continuous tense ('... is relying on the evidence of a medical practitioner ...').
However, in a not unusual hypothetical scenario where a claimant indicates their claim at the very last minute and service imminently follows, limited formal medical evidence may be available or reasonably obtainable at that time.
In these circumstances, it would be inaccurate to say that they 'are relying' on medical evidence when the Particulars are served. Instead, it would be more accurate to say that claimant 'will be relying' (future continuous tense) on medical evidence in due course, without which their claim will fail. However, PD 16 para 4.3 does not expressly imperativise service of medical evidence which claimants 'will rely' on.
Whilst the overriding objective, comprised within CPR 1, impliedly requires parties to enable speedy and proportionate evaluation (potentially settlement) of a claim, it is not immediately obvious that a claimant would be criticised for failing to serve a medical report with the Particulars of Claim?
WHY ELSE MIGHT A CLAIMANT BE EXCUSED FOR FAILING TO SERVE MEDICAL EVIDENCE WITH PARTICULARS?
Other than the often-pressing nature of last minute instructions from the lay client (this cannot always be the excuse) why else might it be perceived that claimants are not under a duty serve medical evidence with Particulars?
A claimant may argue that:
There will always be cases, e.g. those necessitating asbestosis diagnoses, where further investigation or additional expert analysis is needed, such that a claimant may be justified, on grounds of proportionality, for not obtaining serial interim reports or serving evidence which does not advance the case; and
The purpose of Part 16, when judged in the round, is to give effect to the next procedural step after a claim is issued; ergo
A claim should not be struck out under CPR 3.4(2)(a) [no cause of action/grounds for bringing the claim], nor CPR 3.4(2)(c), in that there has been no abuse of the 'true wording' of PD 16 para 4.3, nor an affront to CPR 16.4(1) itself.
HAS THIS RATIONALE BEEN UNEQUIVOCALLY UPHELD BY THE COURTS?
In Williams v Neatman,[i] Her Honour Judge Howells began her judgment, as follows:
'It is, to misquote Jane Austen, a truth almost universally acknowledged amongst personal injury lawyers, that when serving Particulars of Claim for a personal injury claim, a medical report must be served along with it'.
She went on to determine that:
Claimants cannot 'keep their powder dry' by hiding or failing to disclose 'imperfect' reports [para 29];
Injuries and their causes 'do not prove themselves'. A claimant cannot sufficiently prove that they have cut their leg in a fall at work by taking a photograph of their wound. [para 30]; and
Not possessing a medical practitioner report (which a claimant ultimately intends to rely upon), at the point where Particulars are due to be served, is no excuse for failing to serve the report at that point [para 30].
The claimant was therefore found in breach of PD 16 para 4.3, which was further laboured by HHJ Howell's reasoning, at paragraph 33:
'... the practice direction does not say, "Well, if you feel like it attach one if you have bothered to get one by then but take as long as you like and serve it when you please….the Defendant won't mind, and they can probably guess from what you say about the injuries anyway". Such an interpretation, which is in effect what the Claimant contends for, would run a coach and horses through the overriding objective'.
Months later, in the County Court case of Dalus v Lear Corp & ATV Automotives,[ii] His Honour Judge Gosnell considered that:
It was perfectly possible not to require a report in every case involving a personal injury. A person bruised in an accident may rely on his own account and a photograph [para 22];
The fact that a reporting 'practitioner' could not be seen as (or was not) a 'medical expert/practitioner'[iii] did not mean that a report from such a person would not be caught by PD 16 para 4.3 and service required if that party relied upon it [paras 23-24]; and
The purpose of PD 16 para 4.3 was in fact to require a report coincident with the pleaded case [para 25]:
'... 4.3 is intended to compel claimants to serve a medical report with the Particulars of Claim (as has been the position for decades) limited to the issue of condition and prognosis. All of the Pre-Action Protocols dealing with personal injury claims (including the Protocol for Disease and Illness claims) envisage the disclosure of at least some expert evidence as part of the protocol prior to the issue of proceedings.
In my view, the purpose of paragraph 4.3 and its predecessors was to compel the Claimant to disclose to the Defendant some corroborative evidence from a doctor or surgeon intended to prove that the Claimant had indeed suffered some injury or illness as a result of the Defendant's breach of duty (although it was not strictly necessary that the report should deal with causation in claims such as clinical negligence claims)'.
The Judge went on to find that there was a purposive reason to supply medical evidence at the moment that proceedings are served. Further, that if such evidence was provided, even if not by someone who might be properly termed a 'medical practitioner', then it must be compliant with CPR 35.
As such, the claimant's contention that the language of the PD did not seek to preclude a party from supplying reports upon which they may later rely, was rejected.
However, in both Williams and Dalus, counter-applications for relief from sanctions were successful and unless Orders were made.
Was Dalus a Complete Answer to the Question of When Medical Evidence Should Be Served?
Of course, HHJ Gosnell's interpretation of PD 16 para 4.3, namely that it is intended to compel claimants to serve a medical report with the Particulars of Claim, was theoretical, as the claimants possessed an AMR report.
Further, is it possible that minds were diverted from the 'true purpose' of PD 16 para 4.3, as strike out was likely motivated by the auxiliary issue, i.e. the fact that the claimant had adduced evidence that was not compliant with CPR 35?
Another disadvantage of the Dalus decision is its lack of completeness. It leaves undecided whether a claimant, not yet in possession of any medical evidence, is prevented by PD 16 para 4.3 from serving any Particulars of Claim (or at least any compliant document), or susceptible to strike out: reference might be made to the facts and the decision in Hoddinott v Persimmon Homes.[iv]
LATEST HIGH COURT ANALYSIS
In Mark v Universal Coatings & Services Limited & Others,[v] the claimant made an application to extend time for service of the Claim Form, the Particulars and the medical report, in respect of a complex silicosis claim where the medical expert report was not yet available.
At 1st instance, His Honour Judge Gargan,[vi] against the background of an application to strike out, read PD 16 para 4.3 in the following way:
'... In my judgment a claimant who cannot prove his claim without medical evidence is "relying on the evidence of a medical practitioner" for the purposes of CPR 16 PD 4.3 whether or not a medical report has yet been obtained. Therefore, such a claimant is under an obligation to serve the evidence of a medical practitioner with the Particulars of Claim. To hold otherwise would mean that a claimant in a personal injury action who delayed in obtaining medical evidence would never be required to seek permission to extend the time for service of the medical evidence and/or seek permission from the court to serve the Particulars of Claim without such evidence. There was widespread acceptance among personal injury practitioners that such applications are required. (Indeed, the claimant's solicitors in this case included applications for such extensions when applying to extend the time for service of the Claim form). It is quite clear that medical evidence will be required to establish causation and quantum in this case. Therefore, in my judgment, the claimant was obliged to serve a medical report with the Particulars of Claim unless the court granted an extension of time for such service'.
On this basis, it would appear that as soon as a personal injury claim becomes the subject of intended litigation, the intention of PD 16 para 4.3 is engaged – arguably a more onerous obligation than HHJ Gosnell remarked in Dalus.
Perhaps HHJ Gargan's reaction to the case was driven, to some extent, by the claimant's successive attempts to serve the Claim Form without the necessary documents and without, in his view, 'good reason'?
In combination, Williams, Dalus and Mark (at 1st instance) promote a robust stance against claimant inaction.
On appeal, Mr. Justice Spencer was principally and overwhelmingly concerned with the prospect of the Denton[vii] principles applying to a situation where there had been a failure to comply with PD 16 para 4.3. Consequently, the bulk of the discussion revolved around whether the relevant PD carried with it sanction, either expressly or impliedly [para 53]:
'... in my judgment the failure to serve a medical report and/or a schedule of loss with the Particulars of Claim is not in the same category [as failing to serve and file a notice of appeal in time or failing to serve a respondent's notice, to which the implied relief from sanction doctrine should apply] ... Often, within the context of the particular litigation, this will be a trivial breach because compliance can be achieved with the service of documents which, in the end, are relatively uninformative and do not take the matter any further'.
Despite having been urged against entering into a discussion on the eligibility of an implied sanction to complement breach of PD 16 para 4.3, the High Court Judge identified the difficulty in the universality ('one size fits all') of application of the PD as between 'simple running-down actions and ... a complicated clinical negligence action'. He determined that 'the provisions ... are in reality intended to be directed towards the former, rather than the latter'.
Having acknowledged that 'default position' is that PD 16 para 4.3 does not carry an implied sanction and that there was no 'abuse of process' [per CPR 3.4(2)(b)], he set aside the 1st instance Judge's Order for strike out.[viii]
In summary, the High Court ruling in Mark infers that the judicial treatment of failing to comply with PD 16 para 4.3 should be less forgiving in a low value, straightforward claim, than if the claimant faces the Herculean task of proving causation in a complex disease or clinical action.
In the course of the appeal, no submissions were made regarding the specific PD wording, nor the level of compulsion implied by the Rule, nor the validity of Particulars served without associated documents.
In fact, there was no suggestion that the claimant disputed the requirement for medical evidence to be served with the Particulars and no submissions, akin to those raised by the claimant in Dalus, were made.
With the focus being on the nature of sanction and the availability of relief, Mr. Justice Spencer appears to have relaxed the sting of the Rule and opened the door for dispute regarding service, depending upon whether litigation is 'simple' or 'complex'. A two-tier system may now exist, with low value claims demanding service of medical evidence at the outset and an optional obligation in place for more complex claims.
CONCLUSION
What factors drive interpretation of the CPR, PD's and White Book commentary?
The case law shows that stringent adherence to semantics and grammatical construction may be excessive and unintended.
Even 'must', in the context of PD 16 para 4, does not always mean 'must', according to Spencer J [para 54 of Mark]:
'... the use of the word "must" indicating ... a mandatory provision ... this is a characteristic of the drafting of the CPR and the word "must" is used liberally ... to imply the need to apply for relief from sanction ... where a rule or practice direction contains such wording would ... result in the courts being inundated with applications quite unnecessarily'.
Purpose and proportionality are more certain factors that influence how the Rules and PD's are intended to be understood.
However, a number of issues remain unanswered or are unclear in existing case law.
The general sense appears to be that some form of medical evidence will be required alongside the particulars where the evidence is to hand and the claimant wishes to rely upon it. This applies even if the report is not from a 'medical practitioner', but nonetheless forms the evidential basis for diagnosis and prognosis.
Where medical evidence is not to hand, the claimant can be expected to make an application to extend time for service of the Particulars of Claim with the medical evidence, it seemingly being the case that the former should not be served where the latter is not available.
In all cases, the evidence should be compliant with CPR 35 – that is without question.
There are many pitfalls for the unwary claimant in the early stages of bringing a civil claim. For this very reason, claimants should be monitored closely by defendants, especially where modest value actions are alleged.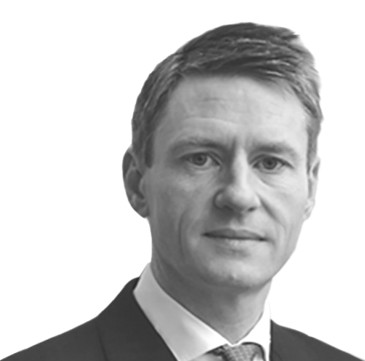 Michael Ditchfield
Parklane Plowden Chambers
Email: This email address is being protected from spambots. You need JavaScript enabled to view it.
[i] Wrexham County Court.
[ii] Leeds County Court.
[iii] In the same way as a physiotherapist was not, nor was a clinical psychologist, but whose reports were capable of supporting certain injuries.
[iv] [2007] EWCA Civ 1203.
[v] [2018] EWHC 3206.
[vi] Teesside Combined Court Centre.
[vii] [2014] EWCA Civ 906.
[viii] [para 53].