On 11 July 2019, Pro Vide Law is hosting a conference at Wadham College, University of Oxford, on the application of epidemiological data in tort law cases.[i]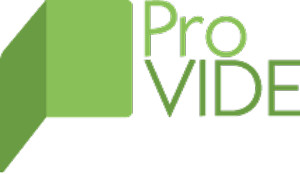 As recently as edition 273 of BC Disease News (here), we considered, with the assistance of 'leading barrister', Michael Ditchfield, that while epidemiological study can be a valuable resource when entering discussions on foreseeability of risk, rarely will literal interpretation of epidemiological theory verify a causal link between workplace exposure and injury.
Association versus Causation: Epidemiology versus the law? will look at this issue from scientific, medical and legal perspectives, questioning how epidemiology intertwines with the 'doubling of risk' principle.
Chairperson, Mr. Justice Stuart Smith, will set the agenda, which is intended to follow an 'interactive' format.
Guest speakers include:
Sandy Steel, Associate Professor of Law, Oxford Law Faculty;
Carl Heneghan, Professor of Evidence-Based Medicine, Nuffield Department of Primary Care Health Sciences, University of Oxford;
Professor Jane Stapleton, Master of Christ's College, Cambridge; Emeritus Fellow of Balliol College, University of Oxford;
Charles Feeny, Barrister, Complete Counsel;
Tobias Millrood, Partner, Pogust Millrood;
Jane Hutton, Professor of Medical Statistics, University of Warwick;
Dr Niall Boyce, Editor of The Lancet Psychiatry;
Dr Robin Rudd (to be confirmed).
To reserve your place at this free-of-charge event, please feel free to This email address is being protected from spambots. You need JavaScript enabled to view it. the organisers.
[i] Charles Austin, Association versus Causation: Epidemiology versus the law?' (9 June 2019 Pro Vide Law) <http://pro-vide-law.co.uk/upcoming-event-association-versus-causation-epidemiology-versus-the-law/> accessed 25 June 2019.