On 17 June 2019, the Solicitors Regulation Authority (SRA) announced that a regulatory settlement agreement had been made with Adrian Mayers, a non-solicitor, formerly of claimant personal injury firm, BDE Law Limited:
'Mr Mayers has occasioned or been party to an act or default in relation to a legal practice. Mr Mayers' conduct in relation to that act or default makes it undesirable for him to be involved in a legal practice because his willingness to mislead the court and others in connection with judicial proceedings poses a risk to the proper administration of justice'.[i]
So, how did Mr. Mayer mislead the Court?
It was recorded that the fee earner had created and backdated papers to meet deadlines relating to 3 separate claims, while under the direction and supervision of a solicitor.
Examples of tampered documents, included a directions questionnaire, a letter to the court requesting a stay of proceedings and two letters (one for the court and one for the defendant's insurer), enclosing a claimant's list of documents, in response to a Court Order for standard disclosure.
How significant were the claimant's attempts to evade the truth?
The shortest backdating period was 1 day and the longest was 4 days.[ii]
BDE commenced internal disciplinary proceedings in July 2017, when it first became aware of Mr. Mayers' wrongdoing. He left the business in August 2017, after 14 months of employment.
The SRA undertook its own investigation of Mr. Mayers' conduct and, having accepted that he had been dishonest, an agreed outcome was reached on 5 June 2019.
A Section 43 Order was made, pursuant to the Solicitors Act 1974, meaning that without the Authority's prior permission, he is unable return to the profession.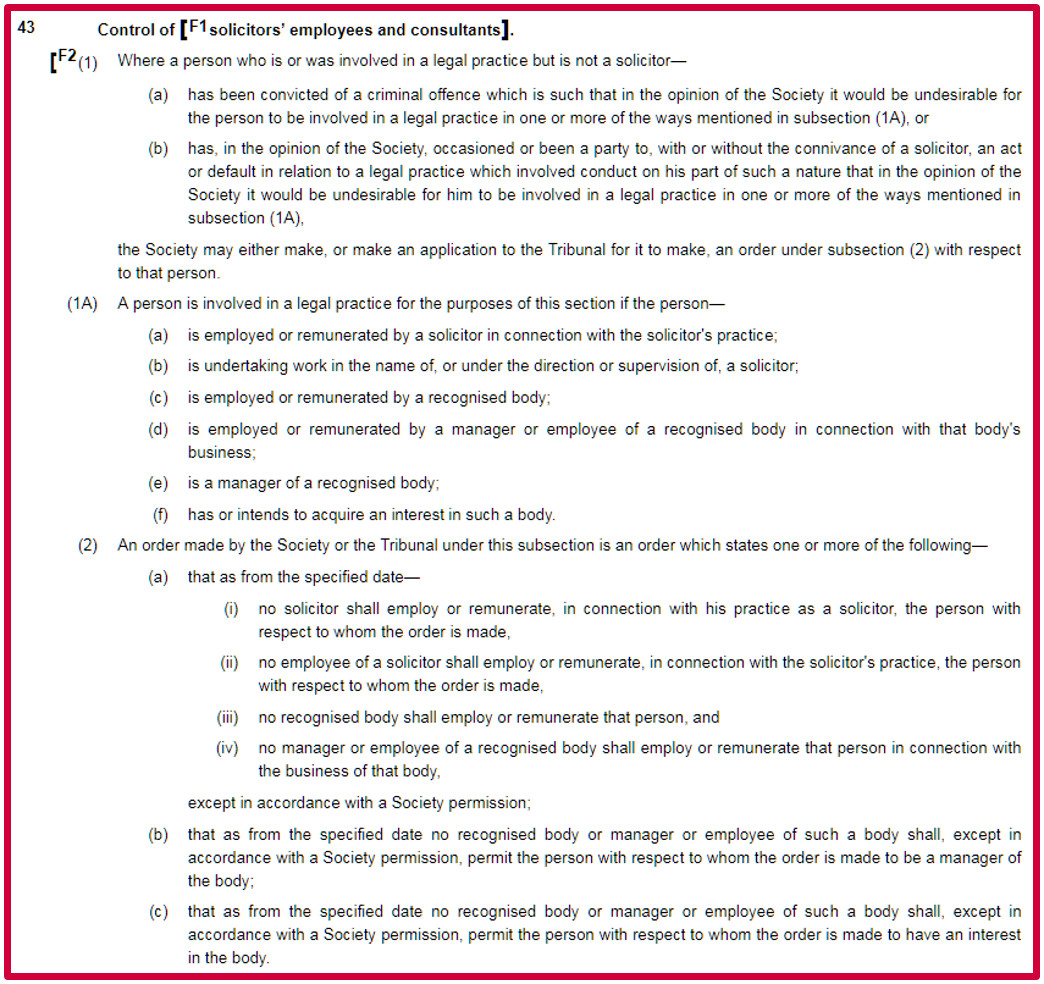 It was also agreed that Mr. Mayers would pay £300 in costs.
This decision serves as an important reminder that the SRA regulates not just solicitors, but the whole profession, meaning that malpractice, occasioned by individuals who have not been admitted to the roll, does not escape the Authority's locus of control.
[i] Neil Rose, 'PI fee-earner who faked court documents banned from profession' (18 June 2019 Litigation Futures) <https://www.litigationfutures.com/news/pi-fee-earner-who-faked-court-documents-banned-from-profession> accessed 19 June 2019.
[ii] 'Adrian Mayers' (5 June 2019 SRA) <https://www.sra.org.uk/consumers/solicitor-check/642687.article?Decision=2019-06-05> accessed 19 June 2019.