When we reported (here) that Seth Lovis & Co Solicitors Ltd, the claimant personal injury and industrial disease specialist, had ceased trading, all we knew was that the company's debts due to creditors had inflated by 22% in the latest accounting year (ending 31 March 2018), to £18.9 million.
This Tuesday, the approved Notice of administrator's proposals was filed on Companies House, following the instruction of insolvency practitioners on 11 March 2019, which has painted a clearer picture of the firm's collapse.[i]
The joint administrator's notice explains that the company had initially borrowed from specialist legal funders (Doorway Capital and VFS) to assist with cash-flow – a common practice for law firms with long working capital cycles.
However, capital accrued on WIP was not materialising, as 'a high number of CFA funded' product liability claims were not settling, 'either as forecast or at all'. In the majority of the cavity wall insulation claims, defendants did not admit liability.
To meet ever-increasing financial pressures, the firm was forced to borrow 'additional significant sums', in the region of £3.7 million, from unsecured lenders.
After merger and sale options had failed to progress sufficiently quickly (by mid-December 2018), the company was left unable to pay its creditors, which had competing claims for their respective security over WIP.
3rd party restructuring advice led to the determination that the company was insolvent and could be wound-up, pursuant to s.122(f) of the Insolvency Act 1986, as its financial position fell within the scope of s.123(e).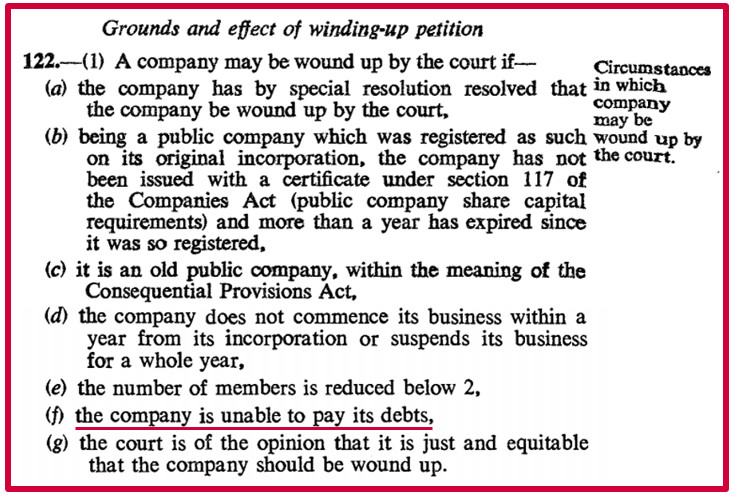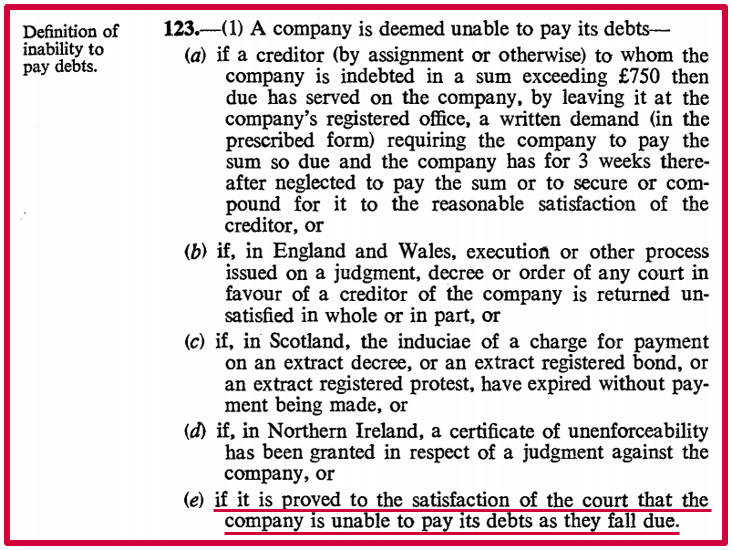 However, administration was recommended over hastily winding-up the company or awaiting SRA intervention (at a cost of £1 million), with a view to providing the best outcome for creditors.
The joint administrators' current prediction is that secured creditor debtors will receive full payment from both the proceeds of sale of Seth Lovis' Bloomsbury office and the capital actualised by outstanding WIP. While preferential creditors can expect a dividend, unsecured creditors, owed a total of £3.5 million when the firm closed, are 'unlikely' to pocket the same.
Recovery First completed the transfer of 1,400 live client files to other SRA-registered claimant law firms by 26 February 2019.
[i] John Hyde, 'Claims firm folded when CFA delays choked off cashflow' (23 May 2019 Law Gazette) <https://www.lawgazette.co.uk/practice/claims-firm-folded-when-cfa-delays-choked-off-cashflow/5070377.article> accessed 23 May 2019.