Over the past couple of weeks, 3 ex-professional British footballers, Billy McNeill, Tommy Smith and Stevie Chalmers, all of whom had lived with dementia, passed away.
In edition 270 of BC Disease News (here), when we last provided an update on work-related chronic traumatic encephalopathy (CTE), we reported on tabloid articles that referred to CTE in the context of footballers with Alzheimer's disease – a tactic which leading medical expert neuropathologist, Dr. Willie Stewart, had previously warned against because the clinical syndrome is still 'not fully defined' and the neuropathological diagnostic criteria is 'no more than preliminary'.[1]
To be clear, the only recognised cases of CTE to-date have been made post-mortem, e.g. Jeff Astle and Rod Taylor (reported here), meaning that any claims made by living, or lately deceased victims are mere presumptions.
Regardless, in a media publication earlier this week, Amanda Kopel, widow-turned campaigner of the deceased Manchester United defender, Frank Kopel, called for the Scottish Football Association to act on the deaths of her compatriots, Mr. McNeill and Mr. Chalmers, by helping to fund studies on degenerative brain disease and football-related head trauma.
'I think the SFA should definitely consider monitoring current players'.[2]
What is more, The Telegraph has published the views of Dr. Donald Williams, who has urged football authorities to be more proactive and begin instigating 'precautionary' measures to protect players, particularly under-11's.[3]
The consultant psychiatrist, who first investigated the link between dementia and heading footballs 40 years ago, fears that the authorities are becoming trapped 'in a cycle of research', where no action will be taken until there is 'absolute proof' either way:
'... when there is scientific uncertainty about a controversial matter, the way forward must be decided by erring on the side of caution ... Dementia in footballers is an industrial disease. It is time to start the process of prevention ... Heading the ball in children under 11 should be banned, as it is in the United States, and curtailing this component of the game among adults must start. Players at risk should also be screened regularly to detect the emergence of brain damage. They could perform cognitive tests and look for possible alterations to the structure of the brain and have a more informed discussion about the pros and cons of early retirement. I would also like to see a campaign of awareness ...'
Between 1980 and 2003, Dr. Williams observed 13 retired professionals (and 1 'committed amateur') with dementia until death. Of the 14 study participants, 6 donated their brains for post-mortem brain examination at University College London's Institute of Neurology.
In a co-authored paper, published in the Acta Neuropathologica journal in 2017, it was concluded that two-thirds (4) of the brains exhibited CTE pathology (according to the 'latest consensus diagnostic criteria'), which was 'probably related to their past prolonged exposure to repetitive head impacts from head-to-player collisions and heading the ball thousands of time throughout their careers'.[4]
In 2017, the Football Association (FA) and the Professional Footballers' Association (PFA) commissioned the 2-year Football's InfluencE on Lifelong health and Dementia risk (FIELD) study, led by Dr. Stewart at Glasgow University, where he is an Honorary Clinical Associate Professor. The research is analysing the prevalence of CTE in former players.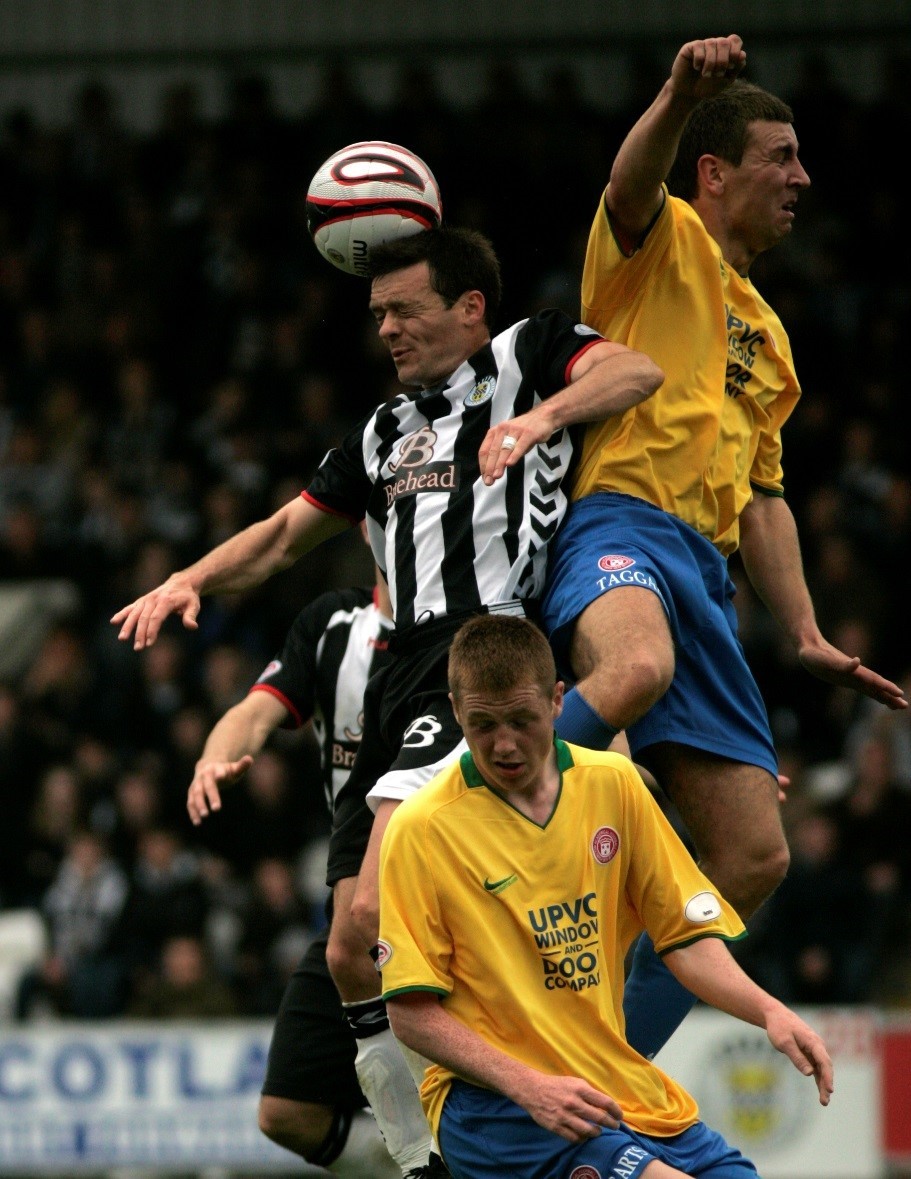 (Source: Wikimedia Commons)
Speaking to BBC Scotland, he has revealed that FIELD is 'slightly ahead' of schedule and results will hopefully be published 'sometime in the summer'.
In January of this year (here), we reported that 75% of former football and rugby player brains exhibited CTE pathology, compared to just 12% of the general population.
[1] William Stewart et al., Primum non nocere: a call for balance when reporting on CTE The Lancet Neurology (March 2019) VOLUME 18, ISSUE 3, P231-233 DOI: <https://doi.org/10.1016/S1474-4422(19)30020-1> accessed 1 May 2019.
[2] Matthew Lindsay, 'SFA urged to act by Frank's Law campaigner after deaths of Billy McNeill and Stevie Chalmers from dementia' (29 April 2019 The National) <https://www.thenational.scot/sport/17605969.sfa-urged-to-act-by-franks-law-campaigner-after-deaths-of-billy-mcneill-and-stevie-chalmers-from-dementia/> accessed 1 May 2019.
[3] Jeremy Wilson, 'Exclusive: Dementia research expert calls for ban on headers for under-11s' (15 April 2019 The Telegraph) <https://www.telegraph.co.uk/football/2019/04/25/dementia-research-doctor-calls-ban-headers-under-11s/> accessed 30 April 2019.
[4] Ling H, Morris HR, Neal JW, et al. Mixed pathologies including chronic traumatic encephalopathy account for dementia in retired association football (soccer) players. Acta Neuropathol. 2017;133(3):337–352. doi:10.1007/s00401-017-1680-3 <https://www.ncbi.nlm.nih.gov/pmc/articles/PMC5325836/pdf/401_2017_Article_1680.pdf> accessed 1 May 2019.