In edition 259 of BC Disease News (here), we reported that a military Q fever claim, brought by 34-year-old former soldier, Wayne Bass, had reached the Central London County Court for a 5-day trial.
It was believed that this was 'the first case ... [to ask] ... whether the MoD had a duty to protect soldiers against this known risk of Q fever ... and what steps it ought to have taken to protect them'.
This week, we report that Mr Bass failed to establish that the Ministry of Defence (MoD) had been negligent.[i]
Q fever is caused by exposure to Coxiella burnetii bacteria, a pathogen that is present in southern Afghanistan – like malaria, Q fever therefore falls under the 'Helmand fever' umbrella. Coxiella burnetii typically infects farm animals. As a result, human transmission usually occurs by way of contaminated dust inhalation, e.g. emanating from faecal matter.
Figure: Magnified Animal Cell Vacuole Infected with Coxiella Burnetti Bacteria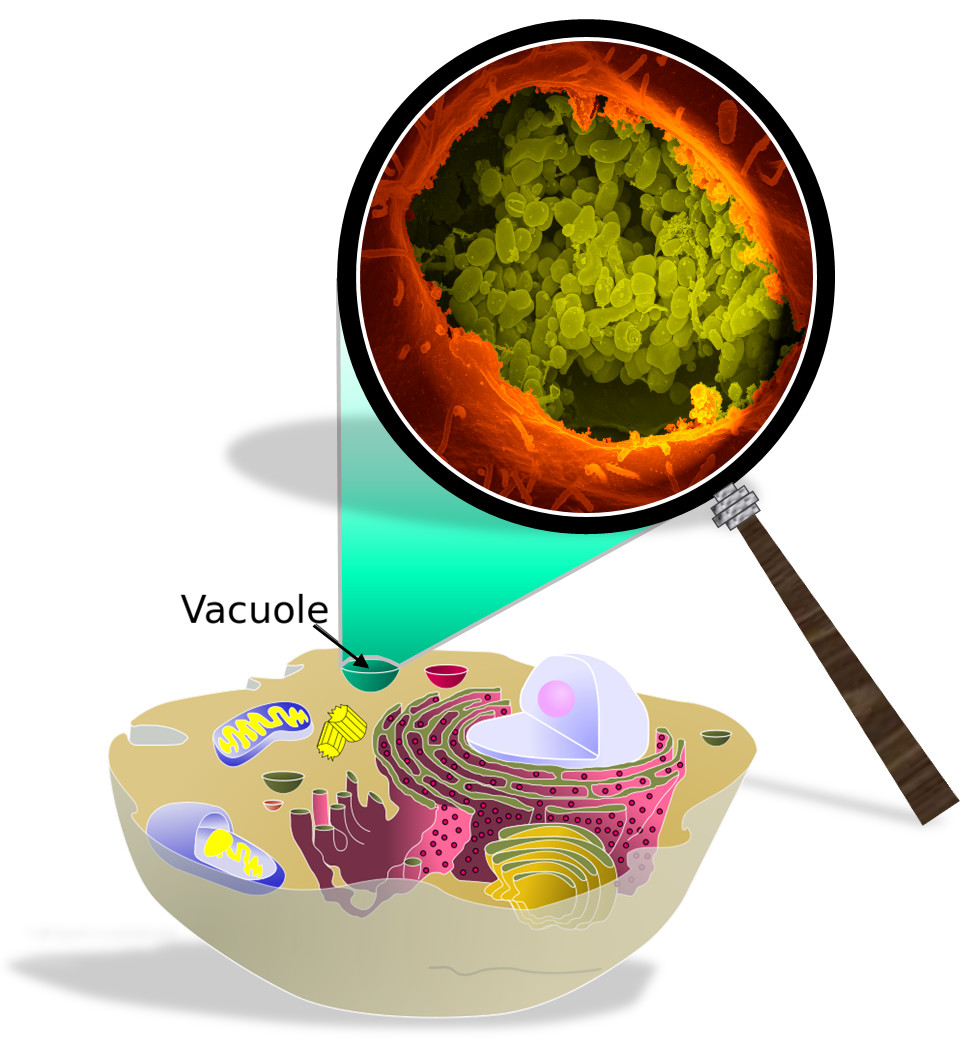 (Source: Wikimedia Commons - Edited by BC Legal)
During his 2011 tour of duty in Helmand Province, the ex-2nd Battalion Private alleged that he 'was constantly having to dive into ditches on the ground where farm animals had been'.
Shortly after repatriating to the UK, he experienced flu-like symptoms, a common symptom of Q fever, and was diagnosed with the condition by an army medic. After a course of intravenous antibiotics failed, his condition subsequently developed into Q fever chronic fatigue syndrome (CFS) and in 2014, he was discharged from military duty.
Mr. Bass also suffers with breathlessness, aches, nerve pain, anxiety, night terrors, depression and aggravated post-traumatic stress disorder (PTSD).
Before he was deployed in Afghanistan, soldiers were not briefed on 'Helmand fevers', as an occupational health risk, but they were provided with anti-malarial tablets – these were not doxycycline tablets (an alternative chemoprophylaxis), which could have helped to prevent the ex-soldier's Q fever infection, claimant counsel argued.
By contrast, the MoD defended the claim on the basis of Joint Committee on Vaccination and Immunisation advice, 'which does not recommend vaccination for Q Fever'.
On Friday of last week, written County Court judgment was handed down by Her Honour Judge Boucher.
She concluded that the MoD had not breached its duty of care, as the risk of Q fever was 'low'. The only way that the public body could have avoided exposing its troops to the risk of Q fever would have been to cease deploying troops to Afghanistan. Even though Mr. Bass had not been given doxycycline antibiotics, which are 'effective in a treating dose', it was wrong to automatically assume that doxycycline was 'effective in a preventative dose':
'It follows therefore that, irrespective of breach, that claimant cannot prove his case on causation'. [ii]
Interestingly, the claim was also rejected on the basis that the Management of Health and Safety at Work Regulations 1999 did not apply extra-territorially, despite the fact that decisions relating to antimalarial provision were taken in the UK. There had been no common law breach, nor had there been a statutory breach of duty.
Hilary Meredith Solicitors, the solicitors' firm instructed on behalf of Mr. Bass, is currently considering whether to appeal the Central London County Court decision.
We previously reported that there were 'other similar cases being prepared'. Will these claims befall a similar fate?
[i] 'Bass v Ministry of Defence: Q Fever trial successfully defended' (27 March 2019 Outer Temple) <https://www.outertemple.com/2019/03/robert-dickason/> accessed 3 April 2019.
[ii] Emer Scully, 'Former soldier, 34, who accused MoD of breaching its duty of care after he caught Q fever from 'crawling through ditches full of infected animal mess' in Afghanistan loses damages case' (29 March 2019 Daily Mail) <https://www.dailymail.co.uk/news/article-6865731/Former-soldier-34-accused-MoD-breaching-duty-care-loses-damages-case.html> accessed 1 April 2019.