In this article, we report that National Accident Helpline (NAHL) is setting up a 3rd ABS venture, even though there has been a fall in its pre-tax profits and share price.
We discussed NAHL's 1st ABS, Your Law, in edition 202 (here). Its 2nd ABS, Lyons Davidson, was subsequently discussed in edition 204 (here). However, NAHL has admitted that the costs associated with embarking on new business ventures has negatively affected its profits.
NAHL, while trying to adapt to the changing personal injury market, has reported a fall in pre-tax profits to 22% (£12.4m), in the year ending December 2017. Regardless, its revenue rose by 2.5% (£51.9m). Following the publication of its annual figures, 'the company's share price to drop almost 15% to 146p a share.'[i]
Figure: Financial Times 1 Year Share Price Graph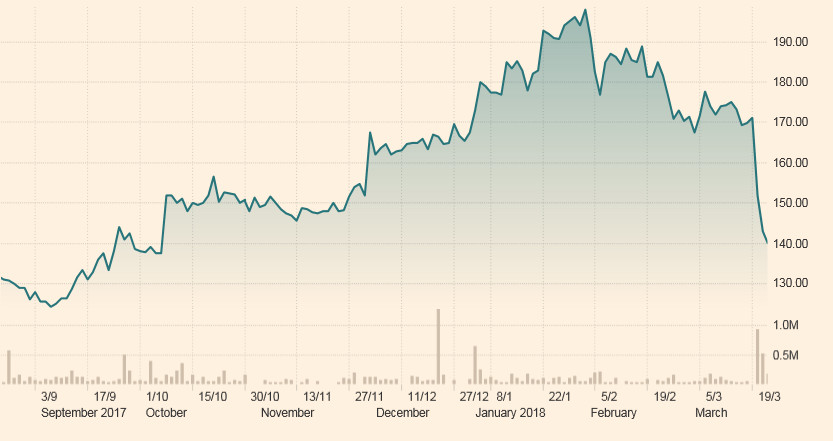 Steve Halbert, NAHL Chairman, has said that the 'third ABS – which will be unveiled later in the year – 'will be small claims ready, and will in due course provide digitally enabled consumer advice and support"'.[ii]
NAHL explains that the 3rd ABS has been set up in anticipation of a predicted increase in the number of unrepresented claimants to litigation, as the Government's whiplash reforms include a proposal to raise the small claims limit to £5,000, for soft-tissue whiplash claims, and £2,000, for all other personal injury claims.
Chief Executive, Russell Atkinson, assured that 'this cash injection will prove to be advantageous in the long run.'[iii]
Nevertheless, NAHL has commented that it may struggle financially over the next couple of years.
[i] John Hyde, 'Claims firm confident in ABS plan despite 22% profit dip' (21 March 2018 Law Gazette) <https://www.lawgazette.co.uk/practice/claims-firm-confident-in-abs-plan-despite-22-profit-dip-/5065362.article> accessed 22 March 2018.
[ii] Neil Rose, 'Legal marketing giant to set up "small claims ready" ABS' (21 March 2018 Legal Futures) <https://www.legalfutures.co.uk/latest-news/legal-marketing-giant-to-set-up-small-claims-ready-abs> accessed 22 March 2018.
[iii] Ibid at 1