Last month, the Ministry of Justice's (MoJ) contract with British and Irish Legal Information Institute (BAILII), lasting 20-years, came to an end, though free access to a wide range of legal materials, e.g. judgments from England and Wales, is set to continue.
Coinciding with this, on 13 April, the National Archives launched its new official route for publishing court and tribunal documents online, called 'Find Case Law'.[1]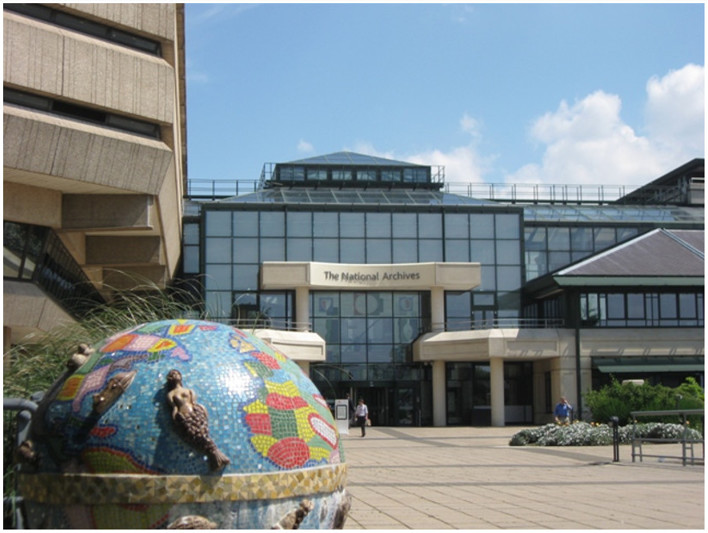 [Source: Geograph - Chris Reynolds (3 June 2009) The National Archives at Kew]
Most recently, in edition 339 of BC Disease News (here), we reported that the non-ministerial Government department had obtained over 47,000 court judgments and tribunal decisions for its comprehensive online repository service.
In fact, we can confirm that the current number of publicly accessible records amassed is over 50,000.
Justice Minister, James Cartlidge MP, heralded the launch of 'Find Case Law' as a 'vital step towards better transparency' in the justice system, offering a 'one-stop shop that will benefit everyone, from lawyers and judges to academics, journalists and members of the public'.
Under the Public Records Act 1958, which is the legal basis upon which the service is authorised, the Keeper of Public Records at the National Archives is required to take all practicable steps to ensure that court records are permanently preserved and made available for the public to inspect and obtain copies.
At the same time, the National Archives has consulted with the MoJ and the Judicial Executive Board (chaired by the Lord Chief Justice) to develop a new copyright regime, called the Open Justice Licence, which allows judgments and decisions to be available freely for re-publication in BC Disease News case comments, for instance. It must be caveated that this License falls away if a judgment or decision is replaced, revised, or unpublished in the interest of the administration of justice.
The launch version of 'Find case law' has been referred to as 'Alpha', meaning that it is a live service still in the very early stages of its development. John Sheridan, as Digital Director at the National Archives, conceded that 'much important material' is lacking at present, but asserts that users will be get a 'sense of what the future will hold'. For now, content is restricted in all courts, including:
United Kingdom Supreme Court – 2014-2022.
Court of Appeal (Civil Division) – 2003-2022.
High Court (Queen's Bench Division) – 2003-2022.
It is acknowledged that improvements will constantly need to be made to the service, particularly in terms of coverage, with Mr. Sheridan assuring that an archive of important historic judgments will be uploaded over the course of the year ahead. What is more, the MoJ confirmed in a statement that it would work with the National Archives and the Judiciary to expand 'Find a case' to supply 'lower court' decisions.
From now on, all new judgments and decisions handed down from the England and Wales High Court, the Court of Appeal, the Supreme Court and tribunal decisions from the Upper Tribunals are being sent to the National Archives by judges and clerks, using a service called Transfer Digital Records (TDR). Once the Archives receives a digital record of the published version of the judgment or decision in Microsoft Word format, it creates a digital surrogate of that record for its own publication and re-use. This is the LegalDocML version from which HTML and PDF documents are formatted.
'Find a case' users are presented with a list of 'Recently published judgments' upon entering the website. Employing advanced search options, they can browse for judgments and decisions filtering by party name, judge name, specific keywords, neutral citation, specific court/tribunal and date range. Users need not submit Boolean searches (where words/phases such as 'AND', 'OR', 'NOT', etc. are used to limit, broaden, or define results). Spaces between words will act as an 'AND', while quotation marks (" ") will search for exact phrases only. Search results will be ranked by relevance, which will depend on how closely specific keywords appear together in the text of judgements and decisions.
The Law Society Gazette has been informed that the National Archives wants feedback on how its new service can be enhanced. To do so, users are prompted to fill out a short survey.
Initially, the legal profession's verdict was 'mixed', with one user describing the service as 'useless'. Others have pointed to a lack of functionality, with anecdotal references to it being 'impossible to find anything'.[2] Most disappointing are the unfavourable comparisons with its predecessor, BAILII. Premature worries should be short-lived, however, as significant future development over time will almost certainly make 'Find a case' unrecognisable from its glitchy 'Alpha' version.
[1] Michael Cross, 'Official court judgments database goes live' (19 April 2022 Law Gazette) <https://www.lawgazette.co.uk/law/official-court-judgments-database-goes-live/5112223.article> accessed 20 April 2022.
[2] Michael Cross, 'News focus: Lifting the lid on judgments' (22 April 2022 Law Gazette) <https://www.lawgazette.co.uk/news-focus/news-focus-lifting-the-lid-on-judgments/5112334.article> accessed 3 May 2022.