Do the revised solicitors' guideline hourly rates (GHR), introduced from 1 October 2021, have retrospective effect? In other words, can they be applicable to costs incurred prior to 30 September 2021?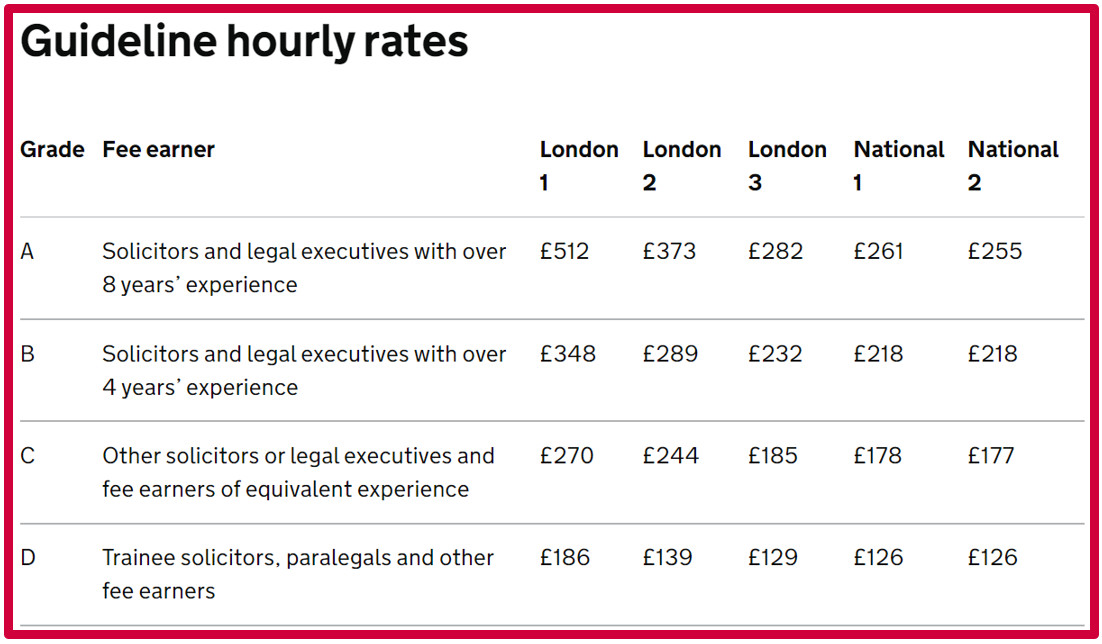 These are questions that were previously answered (with a 'yes') in the cases of Axnoller Events Ltd v Brake & Anor (Summary Costs Assessment) [2021] EWHC 2362 (Ch) and ECU Group plc v Deutsche Bank [2021] EWHC 2083 (Ch), both of which were reviewed in edition 335 of BC Disease News (here).
More recently at the High Court, His Honour Judge Davis-White QC reached the same conclusion, in the case of Goodwin v Avison & Ors [2021] EWHC 2754 (Ch).
Here, the rates claimed were challenged by the paying party with reference to the former GHR. This challenge was ultimately unsuccessful, with the costs judge recognising that rates prescribed by the previous guide were 'extremely out of date by 2021'.
He went on to add, at paragraph 15 of his judgment, that:
'… even had I carried out the exercise of preparing my judgment in September 2021, before the [current] Guide came into force, I would have reached the same conclusions and would have taken the Guide into account as representing best practice and the hourly rates there advised as being the best evidence for an appropriate starting point when compared with the historic rates otherwise available'.
Full text judgment can be accessed here.
Goodwin underscores how, when assessing hourly rates, the court will have regard to CPR 44.4 factors. HHJ Davis-White QC cited 'complexity', 'urgency' and 'importance' as reasons for allowing enhanced GHR.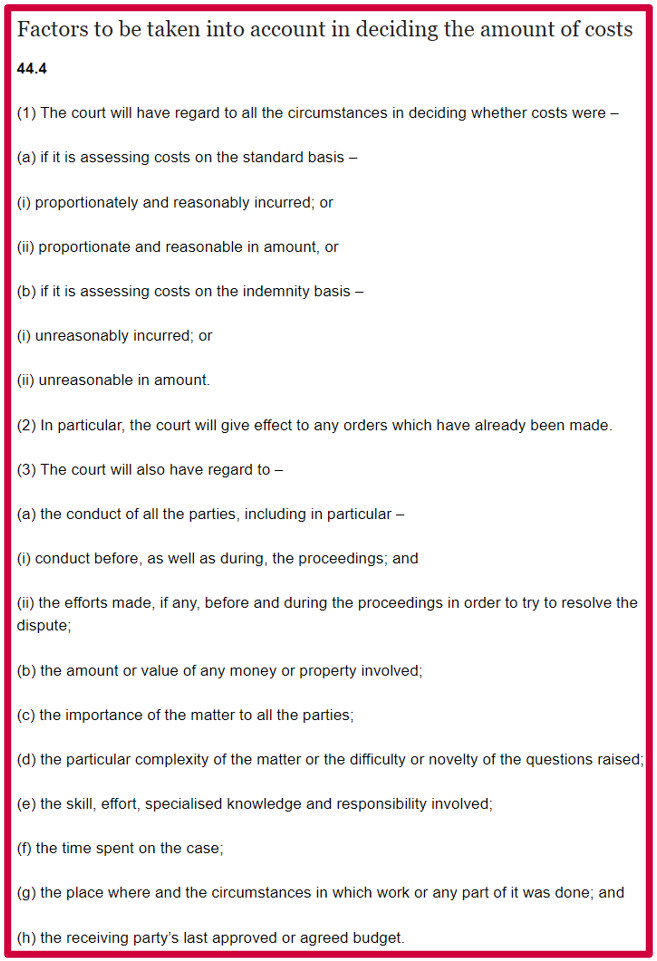 Sean Linley, of Carter Burnett Legal Costs Consultants, reflects that the conclusion of this case will not benefit those whose costs retainers restrict practitioners to old guideline rates – the indemnity principle still applies.[i]
As such, he advises that legal representatives should be 'reviewing existing retainers and if appropriate altering hourly rates for new matters and seeking to agree increased rates for existing matters'.
He also instructs legal representatives to 'remain alive to future alterations to the hourly rates', which could come out of the impending (within 2-years) comprehensive review of the prevailing system.
[i] Sean Linley, 'Increased Guideline Hourly Rates are relevant to work done before they took effect' (2 December 2021 Carter Burnett) <https://www.carterburnett.co.uk/costs-updates/increased-guideline-hourly-rates-are-relevant-to-work-done-before-they-took-effect/> accessed 3 December 2021.