Last month, Philip Turton, of Ropewalk Chambers, précised the unreported dismissal of Ward v Wellcome Foundation Limited & Harrods Limited (2021, QBD), an asbestos-related lung cancer case.[i] Philip Turton acted for the First Defendant, Wellcome Foundation.
Laura Lloyd of BC Legal acted for the 2nd Defendant in the case, Harrods Limited. John Williams of Crown Office Chambers acted as Counsel.
Below, we set out the facts of the case and the decision of Her Honour Judge Clarke, with a specific focus on the 2nd Defendant.
Mr. Ward underwent investigations for colorectal cancer in January 2017, which led to the detection of a lung polyp. Further referrals revealed that, in addition to bowel cancer, he also had treatable adenocarcinoma of the lung.
When initially questioned about past contact with asbestos, the Claimant denied exposure, but he subsequently informed his clinicians that he 'possibly had some exposure … as he used to work on cars'. No exposure with either of the Defendants was mentioned; however, later that same year, the Claimant instructed solicitors and they assisted him in processing various benefit applications. By the time the DWP applications were made following instruction of his solicitors, the Claimant was alleging that he was extensively exposed to asbestos whilst employed with The Wellcome Foundation and Harrods, as an industrial fireman.
In August 2019, the Claimant issued a civil claim against the 1st and 2nd Defendants. £103,829 in damages were sought.
The Claimant gave his oral evidence on commission in July 2020. When questioned on why he did not mention his alleged exposure to asbestos with either of the Defendants when potential asbestos exposure was raised by his medical team, his evidence on commission was that he didn't remember what his likely exposure to asbestos was until he sat down with his solicitor and went through his work history. It was his solicitor who helped him with the DWP applications. He agreed that it was probably his solicitor who told him that old lagging and fire blankets often contained asbestos.
The Claimant alleged that he had been negligently exposed to asbestos for 1 to 2-hours-per-day at Wellcome, from 1969 to 1978/9, by being near works involving the stripping of asbestos-containing lagging from pipes and the sweeping up of asbestos dust arising from such works, as well as from handling asbestos fire blankets. Breaches at common law and of s.63 of the Factories Act 1961 were claimed.
Similarly, the Claimant averred that he had been negligently exposed for 2 to 3-hours-per-day at Harrods, from 1988 to 1995, by being near works involving the stripping of asbestos-containing lagging from pipework and boilers. This exposure was alleged to have occurred during a major refurbishment project at Harrods' premises from the late 1980's onwards whereby the basement was converted to retail space. The project involved a substantial number of contractors, architects, technical teams and ran for several years with the estimated cost of the refurbishment amounting to tens of millions of pounds. Numerous breaches of The Control of Asbestos at Work Regulations 1987 were purported.
Neither of the Defendants rejected submissions that their premises, in which the Claimant worked, harboured asbestos containing materials (ACM); however, it was denied by Harrods that the Claimant would have been negligently exposed to asbestos dust at their premises and both Defendants also disputed causation on the grounds that any exposure to asbestos dust that may be proven, was insufficient to be causative of his lung cancer.
Harrods maintained throughout that by the time of the Claimant's employment specialist asbestos removal contractors were employed to remove asbestos containing materials from their premises.
The Defendants considered that the 'most likely' cause of the Claimant's lung cancer was his smoking history of 47 pack years. Even if hypothetically found to be in breach, they pled contributory negligence, owing to the acknowledged effect of smoking on lung cancer. The Claimant also did not suffer from any other asbestos related condition such as pleural plaques, pleural thickening or asbestosis, which would usually point to extensive asbestos exposure. Whilst it was accepted that an absence of these conditions did not preclude asbestos exposure being the cause of the Claimant's lung cancer, neither could these conditions be used to support an argument that the lung cancer was more likely to be asbestos related.
For causation to be proven, the necessary hurdle for the Claimant to surpass, on the balance of probabilities, was the 'Helsinki criteria'. The criteria require cumulative exposure to asbestos of 25 fibre/ml years (where exposure was heavily amphibole predominant) or 40 fibre/ml years (where exposure was an amphibole/chrysotile mix), as these are the thresholds at which the risk of lung cancer is probably 'doubled'.
It was posited by the Claimant that the upper limit was met, but Mr. Williams, of Crown Office Chambers, set out the various reasons why the 2nd Defendant was challenging this argument.
In his evidence on commission, on cross-examination, the Claimant accepted that it was only an assumption on his part that the lagging and boards he described being removed in his presence at Harrods were asbestos. He accepted that as a lay person he could not identify asbestos on sight, and this was also the evidence of the experts.
Harrods relied primarily on evidence from three witnesses, all of whom attended court for cross-examination and all of whom were perceived by HHJ Clarke to be 'good witnesses'. The witnesses all confirmed that by the late 1980's specialist asbestos removal contractors were brought in by Harrods to remove asbestos when it was identified. They could all recall seeing areas 'tented off' and that they were unable to access these areas when this work was being undertaken. Evidence was also given that the boilers were removed with the asbestos lagging still in situ. It was therefore submitted by Harrods that the lagging that the Claimant saw being removed was most likely non-asbestos lagging.
HHJ Clarke accepted as 'genuine' the Claimant's evidence on the type of work he undertook, the location and the duration of such works; however, she deemed his time estimates to be 'somewhat overstated'. HHJ Clarke could not however accept the Claimant's assumption that 'all or the majority of that work involved the uncontrolled removal of asbestos containing materials'.
Whilst she was convinced that there were high levels of 'dust' exposure, she was also satisfied that specialist asbestos contractors were engaged by Harrods to remove asbestos from pipework in preparation for renovation works that the Claimant was proximate to. Further, that Harrods was 'asbestos aware' and had a process for surveying, reporting, and testing suspected ACM (and safely removing where necessary).
It was also highlighted that this was a major refurbishment project that took place over many years costing a substantial sum of money. Many different teams, departments, professionals, and contractors were involved. HHJ Clarke summarised that if the Claimant's evidence was accepted that this would have amounted to a 'wholesale dereliction' by Harrods and the professionals employed by them (who had professional obligations of their own) to their duties in relation to asbestos continuing over several years. HHJ Clarke considered this was 'inherently improbable'.
Owing to the lack of documents relating to asbestos measures disclosed by Harrods, the Claimant cited the noise-induced hearing loss case of Keefe v Isle of Man Steam Packet Company [2010] EWCA Civ 683, and submitted that as per Keefe, if a Defendant employer neglecting its duty to measure noise levels in places where his employees work results in a 'benevolent' interpretation of the Claimant's evidence and a 'critical' interpretation of the Defendant's evidence, then the 2nd Defendant's failure to adhere to Regulation 16(1) of the 1987 Regulations (the duty to maintain health surveillance records of employees exposed to asbestos beyond the action level and to keep those records for at least 30 years) ought to result in a finding of breach.

Of course, Regulation 16 is linked with:
Regulation 15(1) – the duty to take adequate steps to monitor employee exposure where such monitoring is appropriate for the protection of their health; and
Regulation 15(2) – the duty to maintain a suitable record of any such monitoring.
In response, Mr. Williams, on behalf of Harrods, effectively reasoned that Regulation 16(1) only applied to employees exposed to levels of asbestos that exceeded the action level, i.e., those 'known to be working with asbestos' – not the Claimant. Thus, it could not be said that Harrods failed to take adequate steps to monitor the Claimant's exposure to asbestos, contrary to Regulation 15. HHJ Clarke agreed with Mr. Williams and found that she did not consider that it is a correct interpretation of Regulation 15 and 16 that every employee working in a building in which there was known to be asbestos should be assumed to meet the threshold such that health records were required to be kept for 30 years.
Issues were also identified with the extent of alleged exposure with the 1st Defendant and ultimately HHJ Clarke concluded that the Claimant's exposure to asbestos would not have reached the required 25 f/ml or 40/ml threshold to be attributable to asbestos exposure.
This meant that the 2-stage test on causation, established in Heneghan v Manchester Dry Docks Ltd & Ors [2016] EWCA Civ 86, was not relevant. There was no formal assessment of competing potential causes of the Claimant's lung cancer (the 'what' question), nor discussion on contributory negligence (due to smoking history), nor any consideration on the extent to which the defendants 'materially contributed' towards the disease (the 'who' question and an extension of the Fairchild principle[ii]).
HHJ Clarke concluded that it was more likely than not that cause of the claimant's adenocarcinoma was held to be his tobacco cigarette habit of 47 years.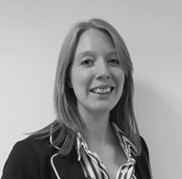 DD: 01212722904
Email: This email address is being protected from spambots. You need JavaScript enabled to view it.
[i] Philip Turton, 'Asbestos Induced Lung Cancer Claim Dismissed in the High Court: A Commentary on Ward v Wellcome Foundation Ltd' (16 November 2021 Ropewalk Chambers) <https://www.ropewalk.co.uk/knowledge-sharing/blog/disease/1861/asbestos-induced-lung-cancer-claim-dismissed-in-the-high-court-a-commentary-on-ward-v-wellcome-foundation-ltd> accessed 1 December 2021.
[ii] Fairchild v Glenhaven Funeral Services Ltd & Ors [2002] UKHL 22.