In 2019/20 the Ministry of Defence (MoD) faced 2,519 new claims for noise-induced hearing loss (NIHL) brought by service personnel.
A report in The Daily Mail has hinted that the latest source of military deafness claims could come from testing of the British Army's new fleet of tanks.[i]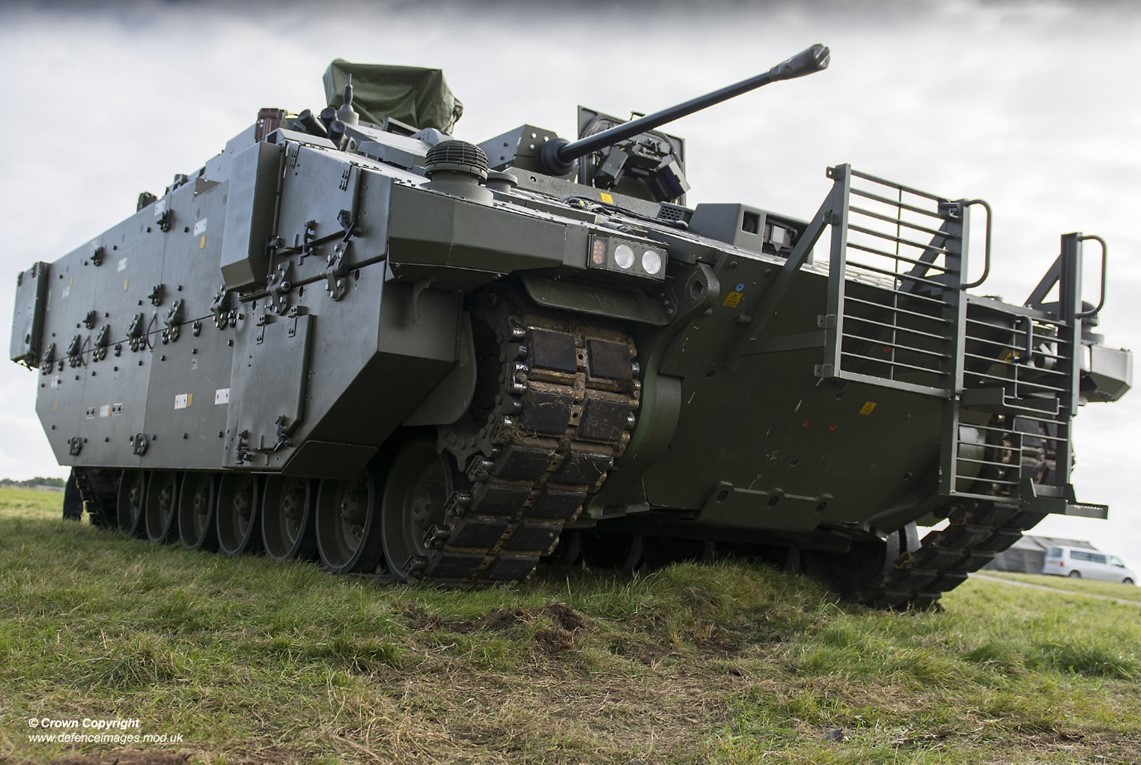 [Source: Flickr – Defence Imagery (Stuart Hill) (20 October 2016) 'AJAX Armoured Vehicle at a 3 Div Combined Arms Manoeuvre Demonstration']
Ahmed Al-Nahhas, Partner at Bolt Burden Kemp, considers that there is 'definitely potential' for legal action against the MoD and that members of the Armed Forces, who stand to lose a 'lengthy career', could demand 'many hundreds of thousands of pounds' in compensation. Any such payments would be siphoned from the public purse, the Defence Select Committee heard.
According to news reports, 310 soldiers have been urged to seek medical attention after incurring injuries during trials of the high-tech Ajax light tank.
Aside from sustaining acute hearing loss, they have presented with symptoms of nausea, back spasms, joint pain, swollen ankles and tingling in their hands and feet, all ostensibly caused by engine noise and vibrations in the hull. There were early concerns of vibration white finger, with 30 men requiring medical treatment, dozens of whom were given steroid injections. It is said that the vibrations are so severe that they impair the gun stabilisation system, to the extent that tanks are unable to fire when moving – clearly an unintended consequence.
Test-drives were halted earlier this year for fear that injuries suffered could become permanent. Trials have since resumed, with manufacturer, General Dynamics, now providing their own test drivers.
If litigation does arise, the timeline of the Ajax tank's development may be very relevant.
It all started in 2011, when the MoD signed a £3.5 billion contract with General Dynamics, which was structured in such a way that the manufacturer would receive more than 50% of the figure before vehicles even entered service.
The MoD approached General Dynamics ahead of BAE Systems, which had designed a cheaper alternative to rival Ajax – the CV90 tank. Insiders suggest that the decision to reject BAE Systems was prompted by the cancellation of the MRA4 Nimrod programme (for being £789 million over-budget and over 114-months late[ii]), in 2010, which instilled a mantra of 'anyone but BAE' to 'punish' the company, even if it meant 'blustering' through procurement scrutiny committee meetings.
Working prototype Ajax tanks were assembled in 2016, but in 'hubristic' pursuit of the 'perfect' Armoured Infantry Reconnaissance and Command Vehicle, a transformative design overhaul was proposed mid-project. Army officials were apprehensive of rendering Ajax 'obsolete' upon its eventual entry into service, through failing to keep abreast of rapidly evolving battlefield technology. Branded one of the 'most cardinal of sins in procurement', the MoD re-cast its agreement with General Dynamics regarding final product expectations, leading to the retrofitting of upgraded equipment into hulls and turrets that were custom built for 'different communication and intelligence systems and armaments'.
Publicly available Defence reports written shortly after these changes (incorporating state-of-the-art equipment) were made fail to mention that Ajax testing crews had chronicled that vehicles were 'noisy' and 'dangerous'. Rather, the 2017-18 accounts stated that tanks were 'progressing through their final acceptance process before being accepted into service'.
In 2018, General Dynamics turned over £736 million, of which £509 million was revenue directly generated by the Ajax programme. Being the UK's largest client helped the company to report operating profit of £89.1 million, which will have benefitted a host of British Army generals, many of whom, in an 'extraordinary' revolving door relationship, retired from high-ranking roles in MoD procurement to take up senior positions (often directorship) at General Dynamics.
However, profits distract from the disappointment of just 26 Ajax tanks being delivered to-date, when a total of 589 were commissioned. They distract from the fact that noise and vibration-related issues persist.
This 'ruinous scandal' has been lambasted as a 'steaming heap of institutional incompetence' by a Conservative backbencher and, in a September session of the House of Commons, the Minister of State for Defence Procurement, Jeremy Quin MP, admitted that it is still possible that the Ajax programme could be abandoned if the risk of occupational injury cannot be avoided:
'I cannot promise 100 per cent we will find a resolution to these issues, but we are determined to work through with General Dynamics. We will not accept an initial operating capability until we have a clear resolution to the issues on noise and vibration. We need a vehicle that works and which is fit for purpose and that is what we're determined to deliver. I have previously described Ajax as a troubled programme. It is. But that does not mean that the problems are irresolvable'.
Sources have divulged that General Dynamics will be given 'a few months' to rectify ongoing problems, but without resolution, may face a claim for 'liquidated damages', as the Government attempts to salvage whatever money it can – this much was confirmed by the Secretary of State for Defence, the Rt Hon Ben Wallace MP.
Should the Ajax initiative be scrapped, this would leave limited resources for purchasing a substitute product, thus cementing the General Dynamics deal as the 'the most expensive mistake the MoD has ever made'.
[i] 'Troops who suffered hearing loss and joint pain on British Army's £3.5billion 'dud' Ajax tanks could claim hundreds of thousands of pounds from the MoD, top lawyers say' (16 September 2021 Daily Mail) <https://www.dailymail.co.uk/news/article-9990089/Troops-injured-Armys-3-5b-Ajax-tanks-claim-hundreds-thousands-pounds-lawyers-say.html> accessed 21 September 2021.
[ii] COMPTROLLER AND AUDITOR GENERAL, 'Ministry of Defence: The Major Projects Report 2011' (16 November 2011 National Audit Office) <https://www.nao.org.uk/wp-content/uploads/2011/11/10121520-I.pdf