In the previous edition of BC Disease News (here), we reported that the revised matrix of solicitors' guideline hourly rates (GHR) would not formally enter into force until 1 October 2021.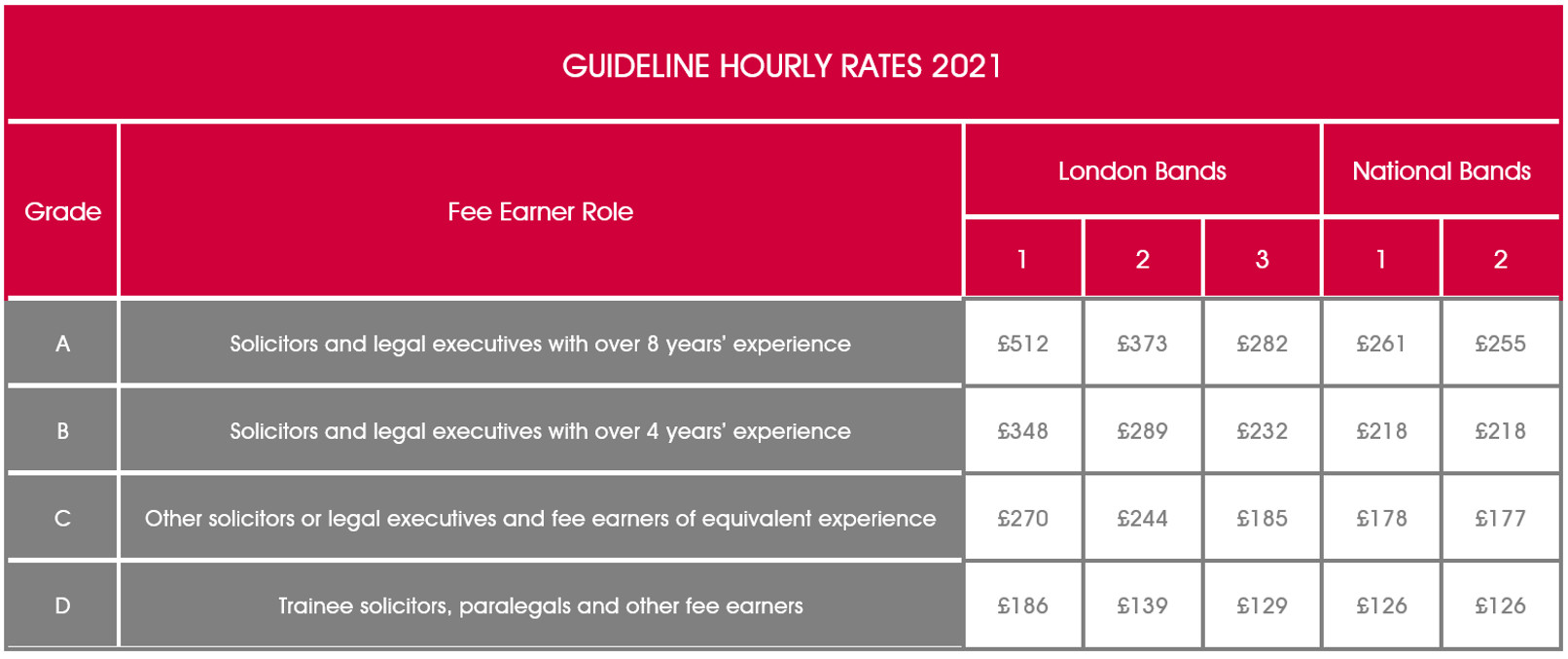 However, several weeks ago, Legal Futures published an article on the outcome of a summary assessment of costs in the High Court, in which the judge embraced the Civil Justice Council's newly recommended rates (found in the updated Guide to the Summary Assessment of Costs).[i]
The parties receiving their costs, in Axnoller Events Ltd v Brake & Anor (Summary Costs Assessment) [2021] EWHC 2362 (Ch), brought His Honour Judge Matthews' attention to the Master of the Rolls' approval of uplifted rates and sought to justify their instruction of London solicitors by emphasising the 'legally and factually complex' nature of the litigation – reference was made to Wraith v Sheffield Forgemasters Ltd [1997] EWCA Civ 2285, on the 'reasonable' instruction of non-local solicitors.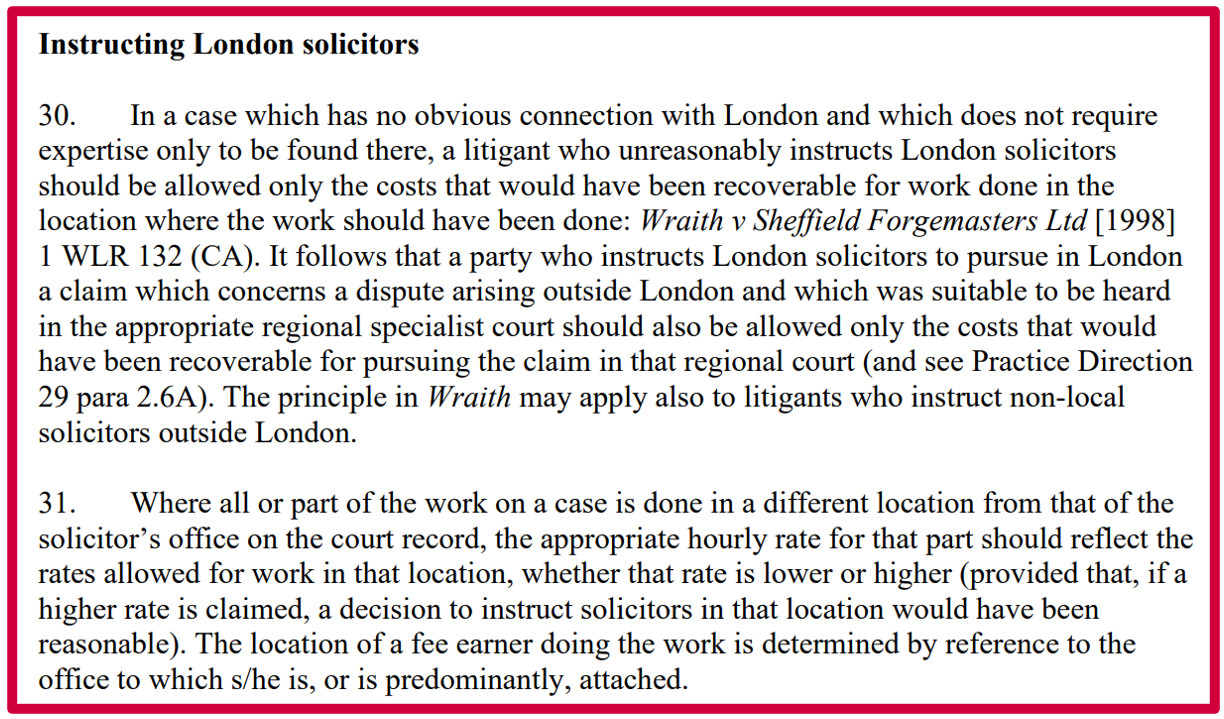 (Guide to the Summary Assessment of Costs 2021)
The rates claimed (£695 for grade A, £525 and £445 for grade B, £370 and £325 for grade C and £210 for grade D) were 'well over the top', as all fee earners were charged at 'more than £100 an hour in excess of the new top guideline rate' (with the exception of the trainee solicitor and the costs draughtsman).
Nonetheless, the judge was persuaded to take the latest guidelines into account, when conducting his 'broad brush' billing exercise:
'I accept that the 2010 summary assessment guidelines are now well out of date. In a case like this, I would simply put them on one side as of little assistance. Although they are strictly speaking not yet in force, the new 2021 guidelines (which have been approved by the Master of the Rolls) have already been used in summary assessment in the High Court: see eg ECU Group plc v Deutsche Bank [2021] EWHC 2083 (Ch), [25]'.
Of course, when the ECU case was heard before Mr. Justice Miles, the guidelines were mere proposals and had not yet been signed off by Sir Geoffrey Vos MR.
Full text judgment can be accessed here.
[i] Neil Rose, 'High Court uses new guideline rates ahead of formal introduction' (26 August 2021 Legal Futures) <https://www.legalfutures.co.uk/latest-news/high-court-uses-new-guideline-rates-ahead-of-formal-introduction> accessed 26 August 2021.