In July, it was reported by The Guardian and The Daily Mail that the BBC was facing asbestos-related disease claims, handled by Leigh Day, on behalf of deceased members of the BBC Symphony Orchestra.[i]
The named victims are hornist, Christopher Larkin, and violinist, Edwin Dodd, who died of mesothelioma aged 73 and 89, respectively.
Inquests into both of their deaths revealed that they had died from contact with asbestos in the course of their employment with the BBC and, specifically, in the case of Mr. Larkin, it was 'likely' that his injurious exposure occurred in the Maida Vale Studios, in London, 'where there were ample sources of asbestos in various states of repair between 1979 and December 2015 (36-year career)'.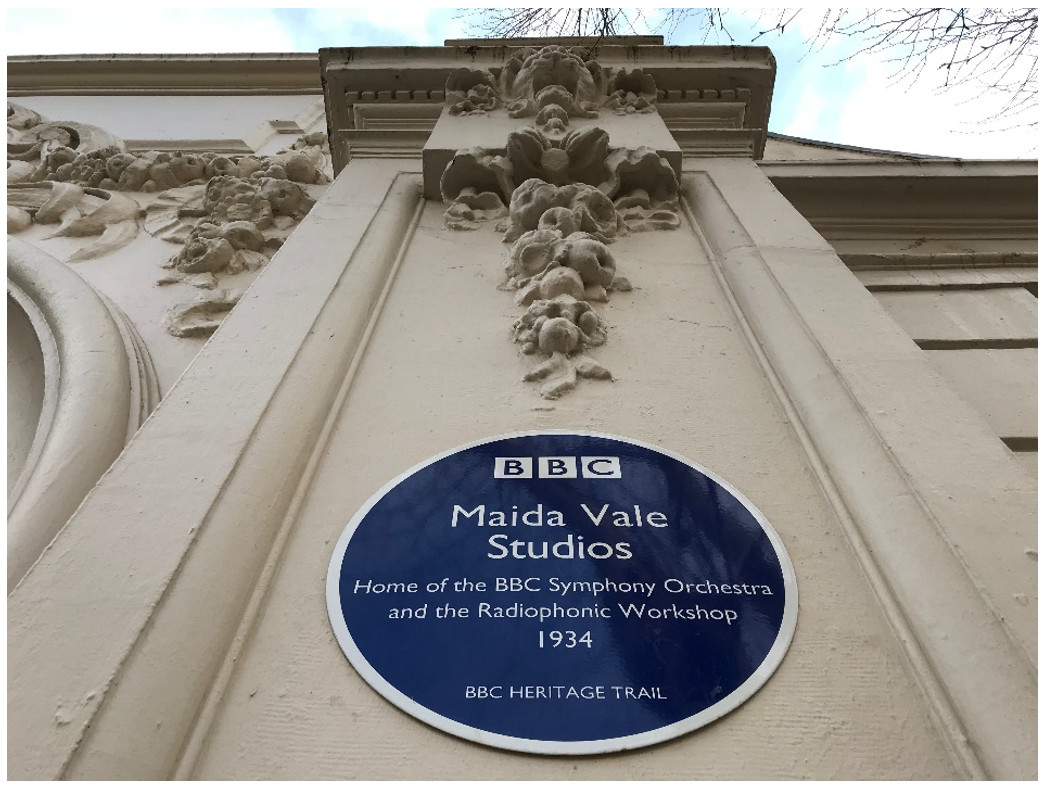 [Source: Flickr – Matt Brown (10 April 2018) 'BBC Maida Vale plaque']
With Mr. Dodd having enjoyed an equally long 31-years of employment at the BBC, from 1966 to 1997, he also played and rehearsed at the studio with the orchestra.
A large haul of documents, disclosed by the BBC, showed that the organisation has known about asbestos presence at the Maida Vale site since 1984. Indeed, some asbestos removal works were undertaken, but it is alleged that 'substantial quantities' remained throughout their careers.
Apparently, legal action launched by Mr. Larkin's widow will not result in a trial of liability, as the BBC has already conceded responsibility for his death (on the day of his death).
However, Joint Head of Leigh Day's Asbestos and Mesothelioma team, Harminder Bains, deemed it 'unconscionable' that the BBC initially filed a defence denying exposure and, in so delaying its admission of liability for several months, prompted the commencement of a court case and disclosure application, which led to the aforementioned paperwork haul.
She perceives it to be 'unfathomable' that there will not be other BBC employees (e.g. caterers and cleaners), musicians and celebrities that have been exposed, in the light of these 'two identical cases'.
A spokesperson for the BBC maintained that the health and safety of its (former) staff and all of those who use its buildings is a primary concern, but it manages asbestos in accordance with all regulations and statutory requirements. They refused to comment on ongoing legal cases, on the basis that it would be inappropriate to do so.
However, the families of the deceased musicians remain intent on better understanding the BBC's knowledge of asbestos in its premises and the measures it took to protect those it owed a duty of care to.
If this litigation does trigger a flurry of lawsuits, it will be interesting to see whether workers (employed between 1990 and 2005) at the BBC Television Centre in White City (West London) come forward, having been invited to do so previously by Irwin Mitchell, in 2006.[ii]
Is it coincidental that in edition 329 of BC Disease News (here), we were discussing asbestos exposure in London's Royal Court Theatre, or have artistic settings been targeted as a genuinely fruitful opportunity to farm occupational disease claims? Only time will tell.
[i] Denis Campbell, 'Musician's widow sues BBC over his exposure to asbestos in studio' (11 July 2021 The Guardian) <https://www.theguardian.com/media/2021/jul/11/musicians-widow-sues-bbc-over-his-exposure-to-asbestos-in-studio> accessed 22 July 2021.
Georgia Simcox, 'Widow of BBC musician sues the broadcaster over his death from cancer after decades spent playing in asbestos-riddled studio' (11 July 2021 Daily Mail) <https://www.dailymail.co.uk/news/article-9777711/Widow-BBC-musician-sues-broadcaster-death-cancer.html> accessed 22 July 2021.
[ii] 'Risk of asbestos exposure, BBC staff warned' (12 October 2006 Irwin Mitchell)<https://www.irwinmitchell.com/news-and-insights/newsandmedia/2006/october/risk-of-asbestos-exposure-bbc-staff-warned-jq-599904> accessed 22 July 2021.