Up to now, the system in the UK for disseminating judgments has been deemed 'complex', with non-public, Government and Court websites all part of the exercise – in fact, there are currently 11 sources of judgments in total, with the British and Irish Legal Information Institute (BAILII) being the largest.
As evidence of the system's 'complexity', back when the UK was still a member of the European Union (EU), it was the lowest ranked Member State, in terms of general public access to online judgments.
Such a statistic threatened to undermine the 'constitutional right of unimpeded access to the courts', as emphasised by the Supreme Court, in UNISON, R (on the application of) v Lord Chancellor [2017] UKSC 51.
Publishing its Digital Justice Report, in 2019, the Legal Education Foundation (LEF) recommended that the system for providing free, public access to court and tribunal judgments undergo reform to address stakeholders' concerns over database coverage, content comprehensibility (without legal training) and publication formatting.
Acquiescing to these recommendations, the Ministry of Justice (MoJ) subsequently committed itself to standardising the Department's approach to the publication of judgments, upon the expiration of the Government's 20-year contract with BAILII.
From April 2022, the MoJ will migrate all sources of Court judgments into a centralised, safe, secure and free-to-use National Archives service, whose website will likely resemble legislation.gov.uk (launched by the National Archives, in 2010).[i]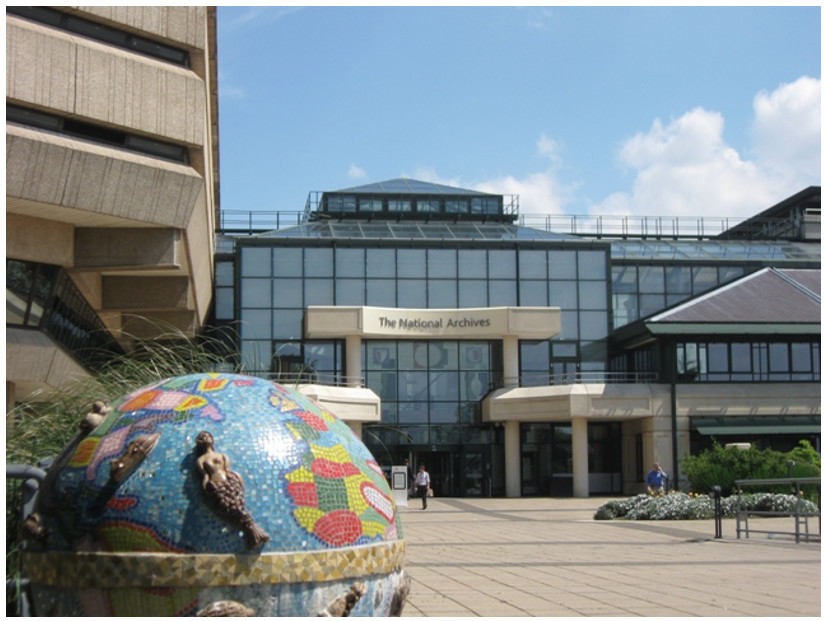 [Source: Geograph - Chris Reynolds (3 June 2009) The National Archives at Kew]
This will be the first comprehensive official repository of its kind and by ending the need to rely on multiple sources of information, it will save 'time and money for lawyers, judges, academics, journalists, students and members of the public'.
According to the MoJ, the National Archives was selected to assume this responsibility 'because of its long-standing expertise in storing and publishing information securely'.
The institution will provide the necessary infrastructure to expand coverage beyond legally significant court and tribunal decisions, but will initially transfer across from BAILII:
'JR decisions, European case law, commercial judgments and many more cases … from the High Court, Upper Tier Tribunal, and the Court of Appeal'.
All judgments received will be made available in a form suitable for machine reading and converted into Legal Document Mark-up Language ('LegalDocML').
The Lord Chancellor and Secretary of State for Justice, the Rt Hon. Robert Buckland QC, took to announcing the Government's new relationship with the National Archives and stressed that:
'Ensuring court judgments are easily accessible is central to the rule of law and the principle of open justice'.
Echoing this position, Dr. Natalie Byrom, Director of Research and Learning at LEF, explained that this 'critical step towards achieving a more transparent, open and equitable justice system' which 'supports access to justice and data-driven reform', will improve individuals' understanding of their legal position when deciding whether to initiate or defend claims.
Hailing the Archives' credentials as world leaders in digital filing and legal publishing, its Chief Executive and Keeper, Jeff James, assured that judgments, as 'vital public records', will be made accessible for 'centuries to come'.
As a matter of interest, BAILII may still remain of use to practitioners moving forwards, with 'ambitious plans further enhance its databases with links to commentary and interpretative content from independent sources'. It has also agreed to make available for circulation on its databases all of the judgments that the National Archives publishes.
[i] 'National Archives to centralise publication of important judgments' (16 June 2021 Litigation Futures) <https://www.litigationfutures.com/news/national-archives-to-centralise-publication-of-important-judgments> accessed 16 June 2021.
Michael Cross, 'MoJ unveils one-stop shop for court judgments' (16 June 2021 Law Gazette) https://www.lawgazette.co.uk/news/moj-unveils-one-stop-shop-for-court-judgments/5108861.article> accessed 16 June 2021.