In edition 323 of BC Disease News (here), we reported that, as part of Europe's Beating Cancer Plan, the European Commission was committed to maintaining its pledge to bring forward legislation, in 2022, to further reduce occupational exposure to asbestos in Member States.
At present, the European Chemicals Agency (ECHA) is consulting on occupational asbestos exposure limits, which will form the basis of the Commission's proposal.
Asbestos only continues to pose a threat to occupational health because it has remained in-situ for a number of decades and, as the UK Government incrementally banned the importation and use of asbestos from the mid-1980's onwards, alternative materials with similar fibrous, silicate-based thermal and acoustic insulating properties have been used.
The de facto substitute for asbestos in recent years has been mineral wool, otherwise known as 'man-made vitreous fibres' (MMVF).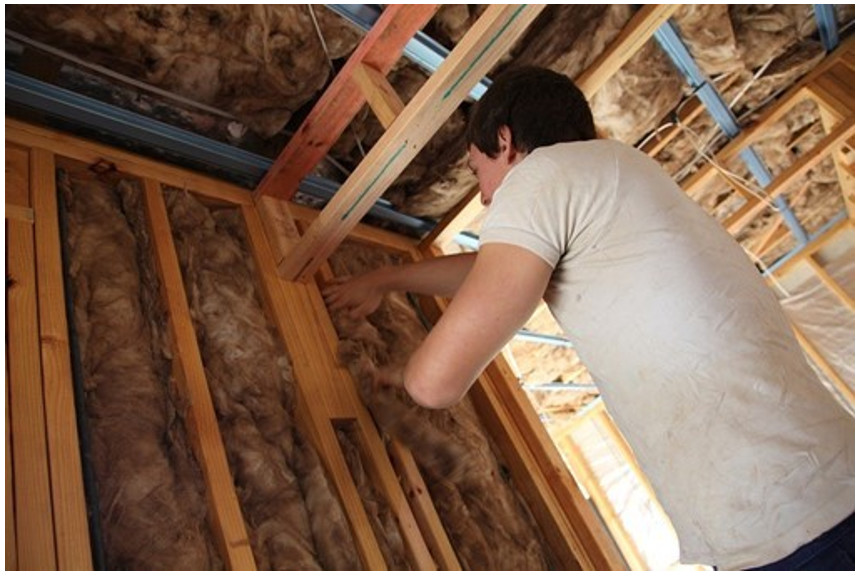 (Source: Pixabay)
Whilst it might be assumed that asbestos replacements are safe, there is growing concern that MMVF, in particular, is not a 'good substitute', especially when manufactured with phenolic resin-based binding agents.
Indeed, last year (here), we provided detailed analysis on the history of MMVF's perceived toxicity [possible risk of cancer, skin abnormalities, pulmonary fibrosis, chronic obstructive pulmonary disease (COPD), etc.], in lieu of an article in the EU Reporter, which questioned whether the 4th amendment to the Carcinogens and Mutagens Directive (CMD) 2004/37/EC should include MMVF and also a bold claim made by Austrian state television that mineral wool is 'as carcinogenic as asbestos'.
Of late, it is becoming increasingly noticeable that asbestos and MMVF are part of the same conversation, when cancer preventing strategies are on the agenda.
On 24 February 2021, in conjunction with a reference to the ECHA's present focus on asbestos exposure levels, EU Today urged the Union to follow Denmark in taking proactive measures to protect workers (notably those in construction) from the potential adverse health consequences of inhaling mineral wool fibres.[i]
Earlier this year, Denmark applied a new decree for installation and demolition works involving contact with insulation materials (containing synthetic mineral fibres). In principle, this relates both to 'old' (installed pre-1997) and 'new' (installed post-1997) mineral wool, where 'old' wool is traditionally 'Rock (Stone) wool' and 'new' wool is ostensibly less biopersistent 'high-alumina, low-silica wool'– see Wohlleben et al (2017).[ii]
The effect of this new Danish decree is that producers of MMVF must provide instructions for use, including information on health risks and safety measures. Moreover, work involving any MMVF must be organised and undertaken in such a way that avoids occupational dust exposure. New regulations oblige workplace risk assessments to prevent the risk of cancer and state that MMVF waste must be collected, stored and disposed of in suitable, ready-marked closed containers. Failure to comply with this new legal instrument can result in a custodial sentence of up to 2-years.
Will the UK respond to measures implemented in Denmark before the EU does? Will the UK act on the advice of EU, as a quasi Member State? Alternatively, will the UK adopt a different position to its geographical neighbours on the health impacts of MMVF? We look forward to addressing these questions in due course.
[i] 'As EU consults on asbestos limits, how are we protected from dangers of mineral wool?' (24 February 2021 EU Today) <https://eutoday.net/news/business-economy/2021/as-eu-consults-on-asbestos-limits-how-are-we-protected-from-dangers-of-mineral-wool> accessed 3 March 2021.
[ii] Wohlleben W et al., Composition, Respirable Fraction and Dissolution Rate of 24 Stone Wool MMVF with their Binder. Part Fibre Toxicol. 2017; 14: 29. https://www.ncbi.nlm.nih.gov/pmc/articles/PMC5547462/pdf/12989_2017_Article_210.pdf> accessed 27 October 2020.