In recent weeks, there have been several media reports on negligence claims being commenced by (former) members of the armed forces against the Ministry of Defence (MoD).
One such claim, in respect of non-freezing cold injury (NFCI), was featured in edition 316 of BC Disease News (here).
Since then, the Daily Mail and Hull Live have reported on a noise-induced hearing loss (NIHL) claim, advanced by 34-year-old ex-soldier, Louis Kinsley.[i]
Despite having already accepted compensation for his injuries in July 2019 [presumably in response to an armed forces compensation scheme (AFCS) claim], he is now seeking more damages in a civil suit, in the region of £142,000.
The alleged period of injurious exposure is 2002 to 2008, during which period Mr. Kinsley was a member of the Royal Engineers corps in the British Armed Forces and was trained as a 'sapper', whose skills included (but were not limited to) building bridges, clearing mine fields and setting up demolitions with explosives.[ii]
It is claimed that he was regularly exposed to noise levels in excess of 90 dB in live firing and demolition exercises, combat engineering courses, personal weapons tests and Thunder flashes.
Exposure sources included generators, jack hammers, chainsaws, stonecutters, PE4 explosives and machine gun fire from a Challenger tank.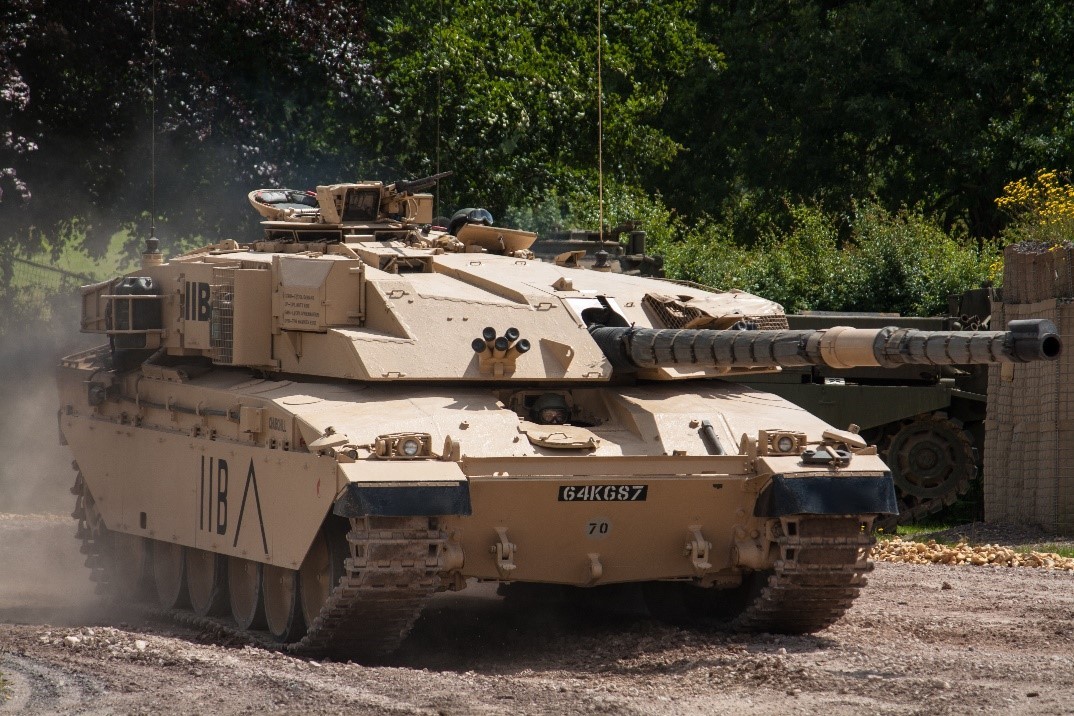 [Source: Wikimedia Commons – Simon Q (30 June 2012): 'Challenger 1MBT Mk 3']
With respect to accusations of negligence, Mr. Kinsley's legal representatives will argue before the High Court that he was not given proper training on the correct use of ear protection. Anecdotally, it was recounted that foam plugs would often fall out of his left ear in the course of military exercises.
The statement of case, issued to the court, identifies that the claimant has difficulty hearing people talk (including his new work colleagues) and that this is exacerbated in the presence of background noise.
As such, newspaper columnists have implied that the cost of hearing aids will account for a proportion of the total damages sought.
Elsewhere, the Lancashire Post has reported on a NIHL with tinnitus claim, valued at £100,000, which is being pursued by former military sergeant, Lee Hudson.[iii]
The 49-year-old worked in the Royal Air Force (RAF) for 22 years, joining in 1990 and leaving in 2013.
Following months of initial training, he served as a general purpose machine gunner, aircraft handler and mechanic.
According to the High Court writ, which has been made publicly accessible, it is asserted that the MoD negligently exposed Mr. Hudson to excessive levels of noise in a multitude of circumstances, namely when using a self-loading rifle on live firing ranges for 6-weeks; shooting rifles and submachine guns and facing thunderflashes in exercises lasting up to a whole day; firing from a fixed position on a Land Rover on exercises lasting up to 5-days; ground testing Tornado fighter jets (overhauling and testing jet pipes on a rig in a small, confined room and standing beneath jet engines fired at 80 to 90% capacity, all the while surrounded by other aircraft simultaneously taking off and landing); travelling in Hercules aircraft; and living adjacent to a medevac helicopter landing pad for 4-months.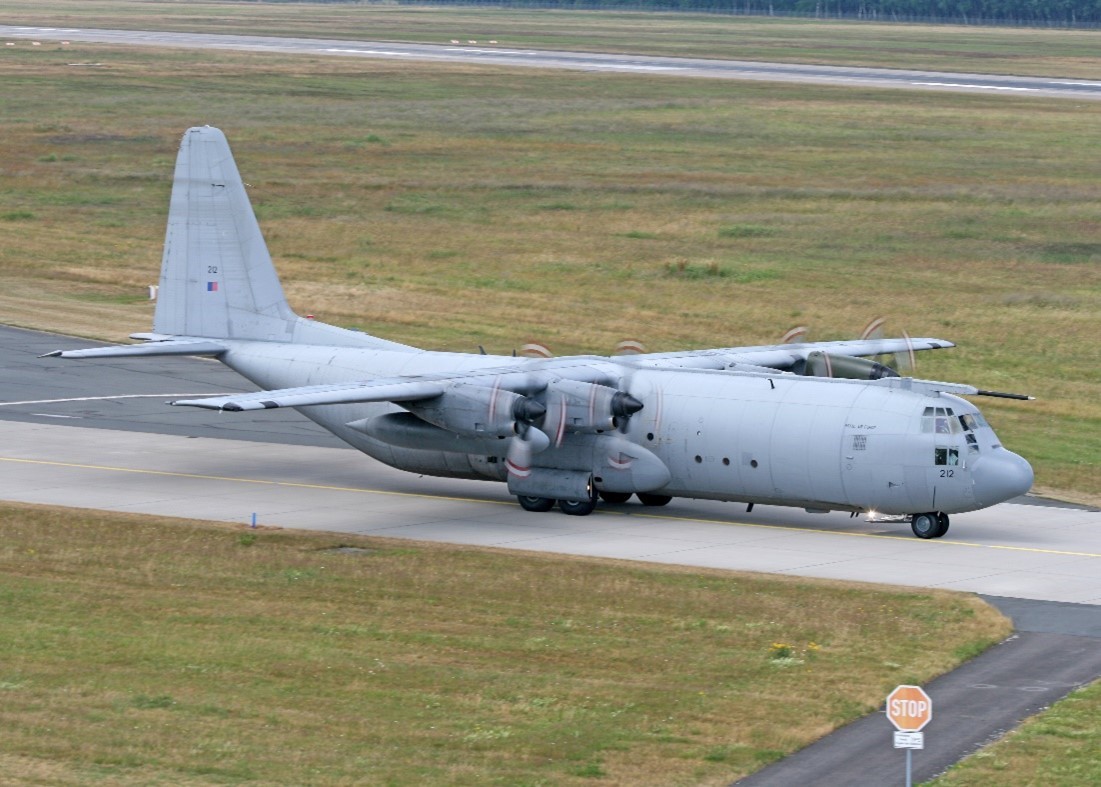 [Source: Wikimedia Commons – Björn Strey (29 June 2008): 'Lockheed C-130 Hercules (RAF)']
Throughout these activities, he is said to have worn either inadequate over-ear defenders or non-noise attenuating communications headsets, or did not wear hearing protection at all.
The purported consequence of this, aside from developing physical injuries, is that he has been left compromised on the open labour market.
As regards to the MoD's negligence, the claimant highlights a number of supposed failings, such as the failure to reduce noise exposure to the lowest levels reasonably practicable (and thus the risk of damage); the failure to undertake noise assessments (and keep records of such assessments); the failure to provide suitable and efficient hearing protection (and to enforce the wearing of noise attenuating devices); and the failure to redeploy or manage the claimant's duties, with a view to reducing the risk of hearing impairment from noise.
To-date, neither Mr. Kinley's case, nor Mr. Hudson's case, has been commented on by the MoD.
[i] 'Former soldier sues the Ministry of Defence for £142,000 after claiming the sound of gunfire left him deaf' (13 November 2020 Daily Mail) <https://www.dailymail.co.uk/news/article-8947415/Former-soldier-sues-Ministry-Defence-claiming-sound-gunfire-left-deaf.html> accessed 15 November 2020.
Michael Mutch, 'Hull veteran suing Ministry of Defence after "gunfire left him deaf"' (13 November 2020 Hull Live) <https://www.hulldailymail.co.uk/news/hull-east-yorkshire-news/hull-veteran-suing-gunfire-deaf-4695569> accessed 16 November 2020.
[ii] 'Sappers are unique, motivated and intelligent. Multi-skilled soldiers, combat engineers and tradesmen, providing essential support to all areas of the British Army' – from 'Royal Engineers' (MoD) <https://apply.army.mod.uk/roles/royal-engineers> accessed 16 November 2020.
[iii] Jenny Simpson, 'Ex-RAF sergeant sues MoD over hearing loss' (12 November 2020 Lancashire Post) <https://www.lep.co.uk/health/ex-raf-sergeant-sues-mod-over-hearing-loss-3033608> accessed 16 November 2020.