Guided by the most up-to-date statistics, the Medicines and Healthcare Products Regulatory Agency (MHRA) assesses that at least 61 women in the UK have anaplastic large cell lymphoma (a type of non-Hodgkin lymphoma), allegedly caused by textured breast implants (BIA-ALCL).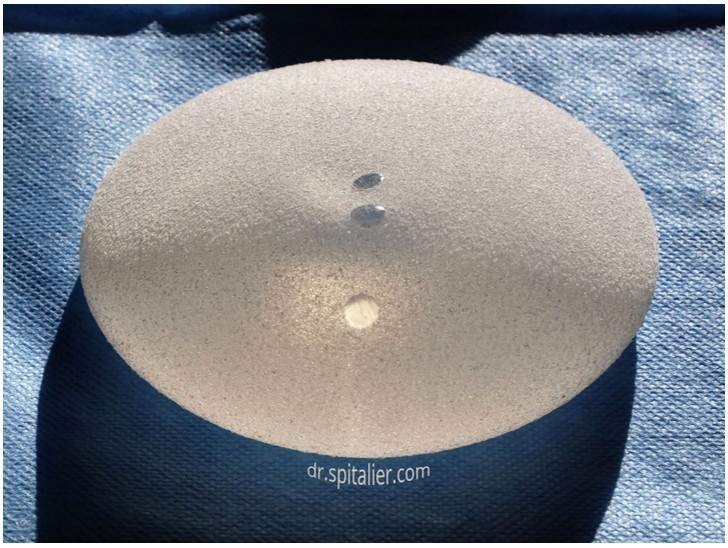 [Source: Flickr – Docteur Spitalier Philippe (4 March 2015) 'Anatomical Breast Implant']
In edition 285 of BC Disease News (here), we reported that claimant firm, Leigh Day, had sent out 20 letters of claim (or 'Letters Before Action') on behalf of women who had developed the disease.[i] Leading manufacturer, Allergan Limited, whose products were removed from European markets in December 2018, is believed to be at risk of liability.
Until recently, it was not clear that these claims would litigate.
On 23 March 2020, however, Leigh Day divulged that legal proceedings had been issued against Allergan, at the High Court.[ii]
65-year old, Susan Axelby, underwent a mastectomy operation in May 1999, to protect herself from a hereditary risk of breast cancer; her mother, her aunt and her grandmother had all suffered with the condition.
On multiple occasions thereafter (the last being October 2011) and not without complications, she was fitted bilaterally with 'Allergan macro-textured implants'.
It is alleged that these implants led Ms. Axelby to develop BIA-ALCL, having been diagnosed in March 2019. She is currently part-way through surgical treatment to remove her implants.
Accordingly, her claim is advanced under Part 1 of the Consumer Protection Act 1987 and will assert that the product used was 'defective' i.e. that the 'safety' of her implants were 'not such as persons generally are entitled to expect', as she would not have accepted them, had she known that there was a direct risk of 'death or personal injury' (see s.3 of the Act).
As far as we are aware, this could foreseeably be the 1st product liability claim of its kind to be heard by the Courts in England and Wales.
An interesting detail of Ms. Axelby's case is that, had genetic screening been available to her prior to her mastectomy, she would have discovered that, despite 'strong family history' of breast cancer, she did not have any heightened risk. Thus, reconstructive surgery was unnecessary.
Responding to The Yorkshire Post's request for comment, a spokesperson for Allergan stated that the company would not be speaking out 'on current or pending litigation matters'.[iii]
As an aside, Ms. Axelby's solicitor, Sarah Moore, has warned that:
'Some women who received Allergan and other textured implants through the NHS and are concerned about developing ALCL have been refused access to funding for removal. They are cancer survivors who are now being refused access to removal of a product provided through the NHS which exposes them to a man-made risk of cancer'.
At present, though, the MHRA's independent expert advisory group [the Plastic, Reconstructive and Aesthetic Surgery Expert Advisory Group (PRASEAG)] advises that 'there has been no new evidence of an increased risk to patients above what is already known and there is no need for people with breast implants to have them removed'. Medical negligence claims are not yet on the horizon.
[i] 'Legal action over textured breast implants' (16 August 2019 Leigh Day) <https://www.leighday.co.uk/News/2019/August-2019/Legal-action-over-textured-breast-implants> accessed 1 May 2020.
[ii] 'Sufferer of rare cancer takes legal action against manufacturers of Allergan breast implants' (23 March 2020 Leigh Day) <https://www.leighday.co.uk/News/Press-releases-2020/March-2020/Sufferer-of-rare-cancer-takes-legal-action-against> accessed 1 May 2020.
[iii] Lindsay Pantry, 'High Court action over rare breast cancer' (23 March 2020 Yorkshire Post) <https://www.yorkshirepost.co.uk/health/high-court-action-over-rare-breast-cancer-2506287> accessed 1 May 2020.