Practice Direction 16 para 8.2 states that claimants must, in their Particulars of Claim, 'specifically set out ... notice or knowledge of fact', if it is to be relied upon in support of their respective claims.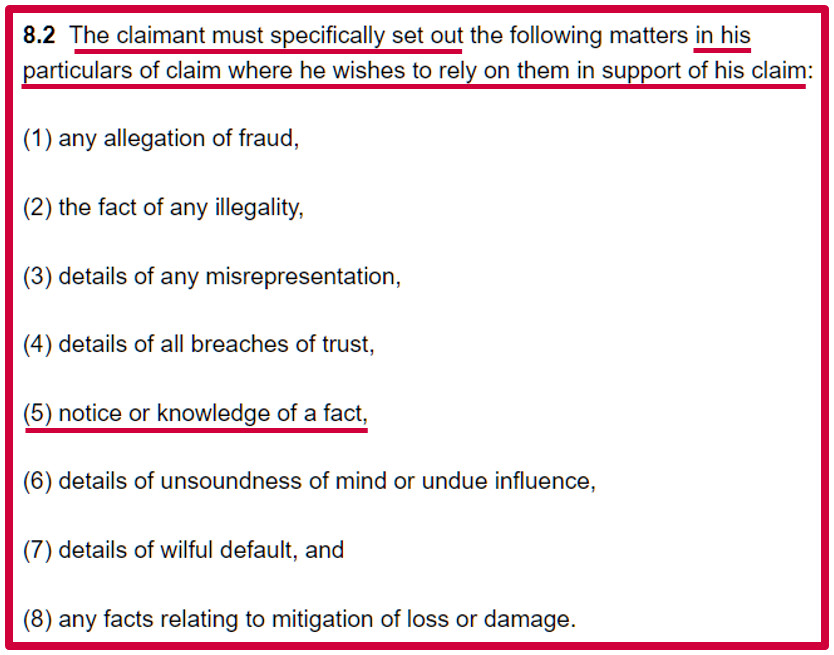 What if a claimant does not make an express pleading of this nature until late in the day?
This issue arose in a recent noise-induced hearing loss (NIHL) case, the facts of which were circulated online, earlier this month.[i]
In the original Particulars of Claim, the claimant alleged that they had developed NIHL as a result of occupational exposure to excessive levels of noise, between 1978 and 1990.
Having received a report from the single-joint expert engineer, which ultimately established that the claimant would have been exposed to noise levels at or above limits imposed by the Control of Noise at Work Regulations (1989), the claimant went on to submit Part 35 questions to the expert, which implied that the defendant's date of knowledge (regarding the link between excessive noise and NIHL) was 1987. This was an earlier date of knowledge than that which was initially pleaded.
It should be emphasised that these Part 35's were served without prior application to amend the original statement of case.
In fact, notice of an intention to amend pleadings did not surface until trial, where counsel for the claimant sought an adjournment of proceedings to allow for the necessary changes to be made.
At trial, the District Judge sitting determined that the trial could not proceed and dismissed the claimant's claim.
He favoured the defendant's submission that the claimant's pleaded case, at the date of trial, could not succeed. This was especially so, as the claimant had not previously indicated that they would be relying on an earlier date of knowledge, even though their legal representative should have been aware of its obligations owed to the Court and under rules of civil procedure.
Undertaking an assessment of proportionality, it was considered that the costs of allowing amendments to the Particulars and corresponding parts of the proceedings would far exceed the value of claim, i.e. it was relevant to the Trial Judge's finding that this was a lower value fast-track claim. To have allowed the amendment would also have been to unfairly prejudice the defendant's lay witness evidence.
This County Court ruling accentuates that defendants need not respond to mere insinuation that a statement of case has been amended. The prescribed response is a reactive, rather than proactive one.
[i] Clyde & Co successfully defend claim despite claimant efforts to amend pleadings at trial' (12 February 2020 Clyde & Co) <https://www.clydeco.com/blog/insurance-hub/article/clyde-co-successfully-defend-claim-claimant-efforts-to-amend-pleadings> accessed 18 February 2020.