In April 2015, the Ministry of Justice (MoJ) created MedCo, an organisation that enables claimants to acquire fixed costs medical reports, in respect of soft tissue whiplash injury claims.
These reports are principally commissioned by panels of experts that reimburse MedCo in return for 'medical reporting agency' (MRO) status, which signifies that work may be allocated to them. Direct Medical Experts (DME) also receive instructions.
In edition 215 of BC Disease News (here), we reported that MedCo had caused an uproar by increasing its annual membership fees for MROs, despite having consistently reported reserves (in the form of 'retained earnings') in the region of £5 million, since 2016.
For 'tier 2' MROs, the annual cost of obtaining a license rose from £15,000 (rebated to £11,500) to £20,000. For 'tier 1' MROs, the cost doubled from £75,000 (rebated to £57,500) to £150,000.
When the registration fee hike was announced, in January 2018, the Chairman of the Confederation of Medical Agencies (CMA) described it as 'absurd and incapable of justification', at any level.
MedCo attempted to legitimise its updated policy by alluding to the 'significant ongoing risk' of litigation arising out of challenged audits [assessing MRO compliance with Ministry of Justice (MoJ) 'qualifying criteria'], continuing 'uncertainty' over personal injury reforms, additional operating costs (for new services, IT upgrades, staff resources, etc.) and the introduction of a Continuous Professional Development (CPD) Programme[i] to supplement experts' accreditation certificates.[ii]
However, their decision did not have the desired effect.
A fortnight ago, MedCo disclosed its draft budgeted accounts for 2020, which put the organisation at a £2,168,000 deficit.[iii]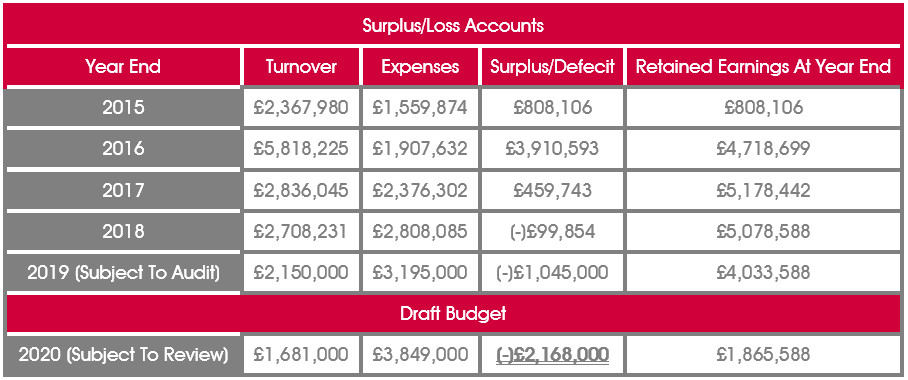 Given that 90% of MedCo's annual turnover is accountable to MROs, the steady decline in operational organisations, from as many as 120 (as of December 2017) to just over 50 (11 'tier 1' providers and 40 'tier 2' providers),[iv] is without doubt responsible for the escalating shortfall in cash.
There are 3 key reasons why MRO (re-)registrations have decreased over the past 2-years?
Prohibited formation of 'shell' MROs (reported in edition 161, here);
Failed audits (i.e. non-compliance with MoJ 'qualifying criteria', which is becoming increasingly stringent – read about the latest Guidance in edition 298, here); and
PI market uncertainty.
Providing insight on the current state of affairs, MedCo's Executive Chair, Martin Heskins, stated:
'It is clear that the future sustainability of MedCo cannot be guaranteed without taking action to increase forecasted income and reduce expenditure'.
In view of this appraisal, MedCo's Board of Directors has been forced to review its current charging policy, in conjunction with a review of service level provision and associated operating costs.
A stakeholder survey ('Charging Policy Survey') has been opened for all 'registered users' to complete and closes on 13 February 2020.
The concept of an 'all users pay' policy has already been tabled. If this were to materialise, 'authorised users' (instructing solicitors and claims management companies), that are currently exempt from paying upkeep fees, would be compelled to make financial contributions to ensure MedCo's sustainability.[v]
From April 2020, Civil Liability Act 2018 reforms will instigate a ban on insurers making offers to settle whiplash cases without claimants first undergoing medical examinations, placing MedCo 'at the vanguard' of all claims pursued – see s.6(1)(b):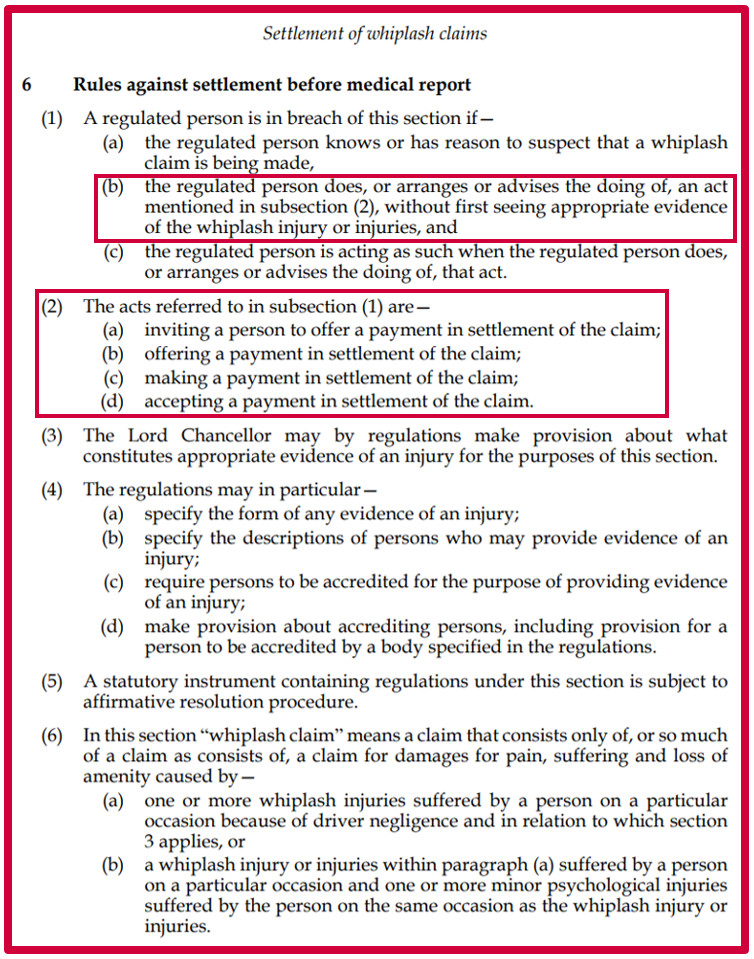 Despite appearances of MedCo's growing importance, when the new RTA claims portal is implemented (an April 2020 release is believed to be 'doubtful'[vi]) to complement an impending rise in small claims limit to £5,000, could sectoral reform be more detrimental to the success of an 'all users pay' policy than the status quo?
MedCo is yet to release information on how it intends to integrate with the claims portal, but if the bulk of low-value RTA work becomes less profitable for law firms, it is predicted that the market will shrink and that the number of litigants in person market will increase, thereby eradicating the perceived fiscal benefit of 'authorised user' charges.
Alternative money-making strategies may need to be devised.
[i] 'Medical Expert Accreditation - Information for AUT and MRO Users' (4 February 2020 MedCo) <https://www.medco.org.uk/news-and-updates/medical-expert-accreditation-information-for-aut-and-mro-users/> accessed 4 February 2020.
[ii] 'Fury over MedCo fee increases amid culling of tier 1 MROs' (12 January 2018 Litigation Futures) <https://www.litigationfutures.com/news/fury-medco-fee-increases-amid-culling-tier-1-mros> accessed 15 January 2018.
[iii] 'MedCo Charging Policy Survey' (29 January 2020 MedCo) <https://medco.org.uk/news-and-updates/medco-charging-policy-survey/> accessed 4 February 2020.
[iv] Neil Rose, 'MedCo eyes charging all users as it faces £2m loss' (4 February 2020 Litigation Futures) <https://www.litigationfutures.com/news/medco-eyes-charging-all-users-as-it-faces-2m-loss> accessed 4 February 2020.
[v] John Hyde, 'Lawyers could pay to fund MedCo's £2m black hole' (4 February 2020 Law Gazette) <https://www.lawgazette.co.uk/lawyers-could-pay-to-fund-medcos-2m-black-hole/5102966.article> accessed 4 February 2020.
[vi] 'MoJ chief hints at doubts over RTA portal timing' (19 January 2020 Law Gazette) <https://www.lawgazette.co.uk/news/moj-chief-hints-at-doubts-over-rta-portal-timing-/5102908.article> accessed 7 February 2020.