Pursuant to CPR 44.3(1), courts will, when assessing costs on the standard or indemnity basis, disallow costs which have been 'unreasonably incurred' or are 'unreasonable in amount'.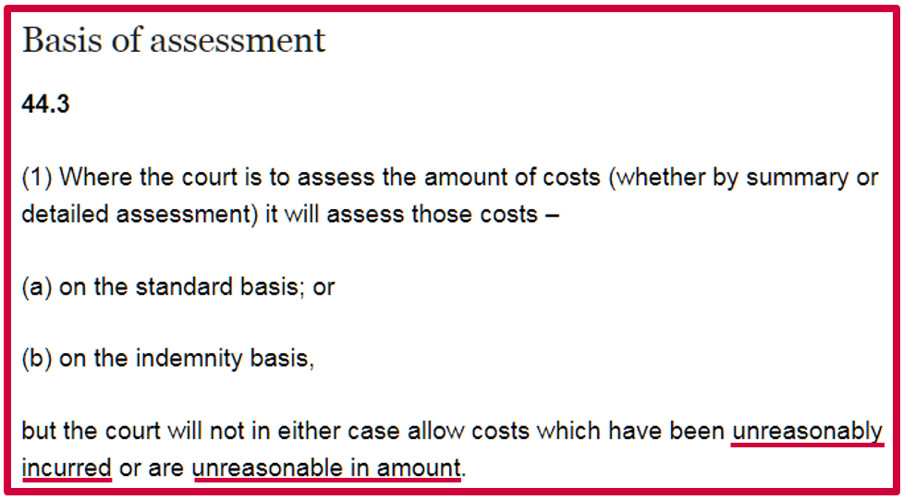 In the case of West v Stockport NHS Foundation Trust [2019] EWCA Civ 1220, Sir Terence Etherton MR, Lord Justice Irwin and Lord Justice Coulson jointly considered, at paragraphs 81 to 82 of their judgment, that:
'... when the judge comes to consider proportionality, there are some elements of costs which should be left out of account.
The exceptions are those items of cost which are fixed and unavoidable, or which have an irreducible minimum, without which the litigation could not have been progressed. Court fees are perhaps the best example'.
On this basis, many claimant personal injury (PI) firms may automatically presume that court fees are recoverable disbursements, at any cost.
However, earlier this month, a Liverpool County Court decision cast doubt on the assumption that court fee recoverability cannot be efficaciously challenged by losing defendants.
Stoney v Allianz Insurance plc involved a PI claim. A £455 fee was paid to issue proceedings, indicating that the claim was valued at between £5,000.01 and £10,000.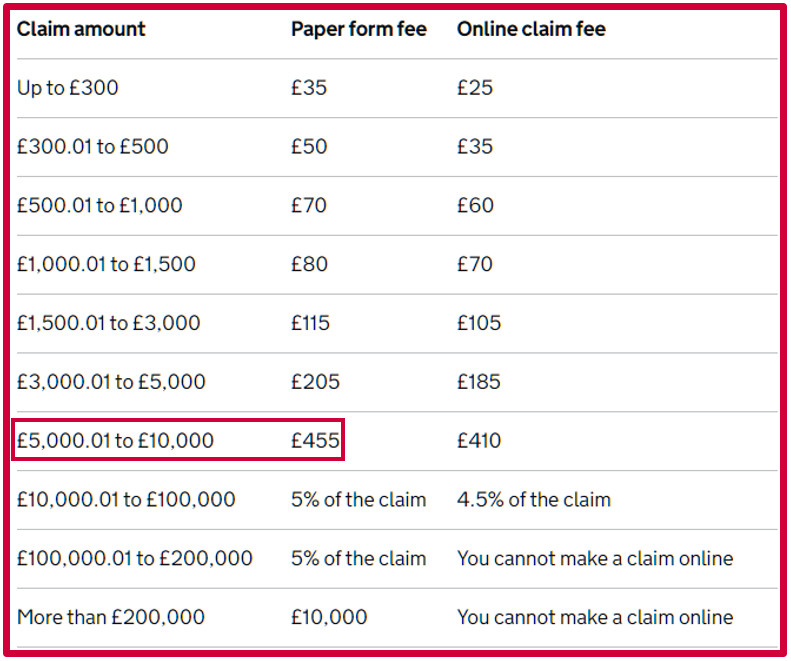 However, after the successful conclusion of proceedings in favour of the claimant, the defendant contended that the £455 court fee was irrecoverable.
Although the defendant accepted that the fee was not 'disproportionate' or 'unreasonable in amount', it was asserted that it was, in this instance, 'unreasonably incurred'.
On what grounds was the court fee alleged to have been 'unreasonably incurred'?
According to the medical report, the claimant was unemployed. The defendant therefore argued that he would have qualified for fee remission, by completion of a 'simple application form'. In so doing, he could have avoided, in its entirety, incurring the costs ultimately sought. Failure to complete the relevant form was posited as 'unreasonable'.
In justification of the claimant's position, his solicitors submitted that no application for fee remission was ever made, discussed or considered because the firm's individual business model relied on claimants not paying the court fee themselves. Instead, the firm would fund all disbursements and would be reimbursed by the claimant's after-the-event (ATE) insurance provider, in the event that the claim was successful.
This submission was reinforced by another judgment conferred by the Master of the Rolls, in which he referred to the court fee as being a 'solicitors' disbursement':
'It follows that a disbursement qualifies as a solicitors' disbursement if either (1) it is a payment which the solicitor is, as such, obliged to make whether or not put in funds by the client, such as court fees, counsel's fees, and witnesess' expenses, or (2) there is a custom of the profession that the particular disbursement is properly treated as included in the bill as a solicitors' disbursement' [para 66 of Herbert v H H Law Ltd [2019] EWCA Civ 527].
Thus, it was the claimant's stance that the fee exemption regime, as a means to facilitate 'access to justice', was not also envisioned for its ability to 'ease the cash flow of solicitors' that fund litigation disbursements on behalf of parties that would otherwise be eligible for state benefits.
If 'reasonably incurring' the court fee required the claimant to complete a form 'predicated on financial instability', it was argued that 'reasonably incurring' the court fee also entailed 'misleading the court'.
In the alternative, the claimant analogised that, since a claimant could opt to self-fund future losses,[i] in preference to relying on statute-afforded benefits, a claimant could also opt to recover disbursement costs from defendants, as opposed to seeking costs exemption through a statutory scheme.
Conversely, the defendant stressed that 'the arena of costs is different from that of damages', highlighting that the courts have traditionally criticised parties for taking deliberate steps to generate needlessly inflated costs.[ii]
On the determination of this single issue, District Judge Jenkinson concluded that the claimant would have been entitled to 'full fee remission', which would have been possible through the completion of an application form, which was not an 'overly onerous' or 'disproportionate' exercise.
What is more, since the appropriate form does not inquire about 'alternative means of funding the court fee, such as legal expense insurance, or whether or not he had a solicitor acting, and if so whether they were in a position to fund the court fee', it is indicative of the fact that court fees are always regarded as the 'claimant's costs'.
Consequently, the claimant failed to persuade DJ Jenkinson (the burden rests with the receiving party) that the court fee was a 'reasonably incurred' disbursement, by reference to 'basic well-established principles'. As such, the £455 costs item could not be recovered from the defendant insurer.
Full text judgment can be accessed here.
N.B. The Judge, at paragraph 11 of his judgment, called on the Civil Procedure Rule Committee (CPRC), or Parliament, to clarify the law on this issue:
'I can fully understand that it is perhaps an unpalatable submission on behalf of a Defendant's insurance company that the court fee which has been necessarily incurred as a consequence of the negligence of their insured, should be borne not by them but by the state. However, if that position is felt to be wrong as a matter of principle, it is in my judgment a matter for the rules committee or for Parliament to address'.
This may not be as simple an exercise as first thought, however, as there is dissenting County Court authority on this precise issue.
In the factually similar case of Cook v Malcolm Nicholls Limited,[iii] wherein the PI claimant would have been granted remission, had an application been lodged, Deputy District Judge Jones insinuated, at paragraph 13 of his decision, that defendants are, in all circumstances, unable to contest payment of a winning claimant's court fee:
'I take the view that the court fee is the court fee. That has got to be paid. If there is a claim for remission, then the court service still has to offer it, it still provides a service, and the assessment is still utilised'.
In conclusion, if the CPRC, or Parliament, strives for enhanced clarity in this area of the law and is guided by Cook, a future draft of the relevant provision might pronounce that:
'A successful claimant shall recover any court fee paid, whether or not that party could have sought remission of that fee'.
Whereas, if Stoney is followed, the prospective rule could declare that:
'A defendant shall not be liable for a court fee incurred by a party who could have successfully claimed remission of that fee'.[iv]
In the eventuality that the second of the two readings is adopted as the correct approach, this could have a significant effect on PI firms handling high value mesothelioma and clinical negligence claims, moving forward. Attempted recovery of court fees, potentially up to the value of £10,000, may become more of a challenge.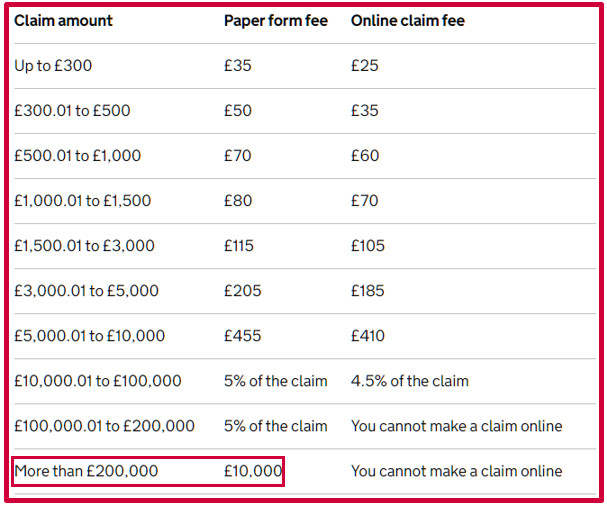 [i] See Peters v East Midlands Strategic Health Authority & Ors [2009] EWCA Civ 145, re damages for future care and accommodation.
[ii] See Surrey v Barnet And Chase Farm Hospitals NHS Trust [2018] EWCA Civ 451
[iii] (Coventry County Court, 11 April 2019).
[iv] Kerry Underwood, 'COURT FEE REMISSION AND RECOVERABILITY' (12 November 2019 Kerry Underwood) <https://kerryunderwood-wordpress-com.cdn.ampproject.org/c/s/kerryunderwood.wordpress.com/2019/11/11/court-fee-remission-and-recoverability/amp/> accessed 12 November 2019.